At Together at the Table 2015, we highlighted a few of the many individuals working to end hunger in their communities. Learn more about each of these "Hunger Heroes" and their work in our latest blog series, and get ready to be inspired! This week, read about Perla Chaparro's VISTA service at El Pasoans Fighting Hunger Food Bank, where she coordinates programs to educate families on health and nutrition.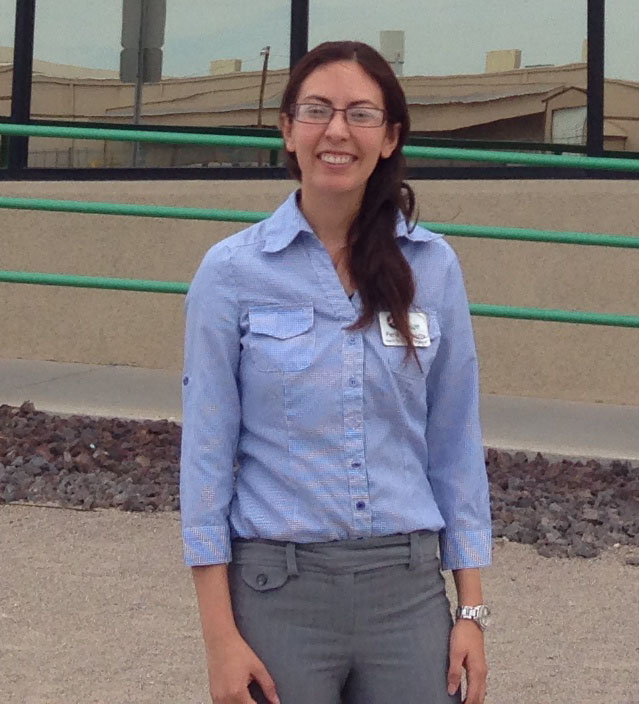 Perla Chaparro is a prime example of a "Hunger Hero" making a significant impact in her community. She is currently entering her second year as an AmeriCorps VISTA with El Pasoans Fighting Hunger Food Bank to combat hunger and educate people on health.
From her short description of her work, it is clear that Chaparro stays busy. Some aspects of her job include helping coordinate two or three health fairs each week, visiting distribution sites, developing partnerships with agencies and providers and helping with the mobile pantry program, which is a truck distribution service. Through her work, Chaparro gets the chance to directly serve people, which is her favorite part of her job.
"Even if I could help just one person learn about a program that could help them or tell them about a free clinic, I think that's all I need," she said.
Thanks to Chaparro, new health and hunger services and resources reached more than 5,000 people in just her first year through facilitating partnerships with over 90 agencies and providers, according to her VISTA Program Manager Angela Baucom.
"Health fairs coordinated by Perla have involved more than 20 agencies at a time, reaching up to 300 individuals," Baucom said. "We continue to be impressed and inspired by Perla's work!"
Chaparro partners with some of Texas Tech University's cancer prevention programs, multiple clinics in El Paso and third year medical students, among others, to educate and empower families that may otherwise lack access to health information. She hopes that through her efforts, clients will continually become more open to receiving education in health that will decrease their chances of getting chronic diseases.
While Chaparro has a deep passion for helping people through her work, she has not always been in this particular field. She first got her degree in journalism from University of Texas in El Paso and worked at a newspaper for a time. Her love for serving people paired with her interest in both increasing food security and educating people on how to avoid chronic diseases motivated her to apply for her current position. After her time as a VISTA, she plans to finish her master's degree in social work to continue working in this field.
"We have a lot of need in El Paso, especially being a border city," Chaparro said. Understanding this need and how it can be met is what motivates her to continue her work.
We are inspired by Chaparro and her dedication and service to the El Paso Community. She is a true example of what it means to be a Hunger Hero!
Post by: Blair Bohm, Communications Intern, Texas Hunger Initiative