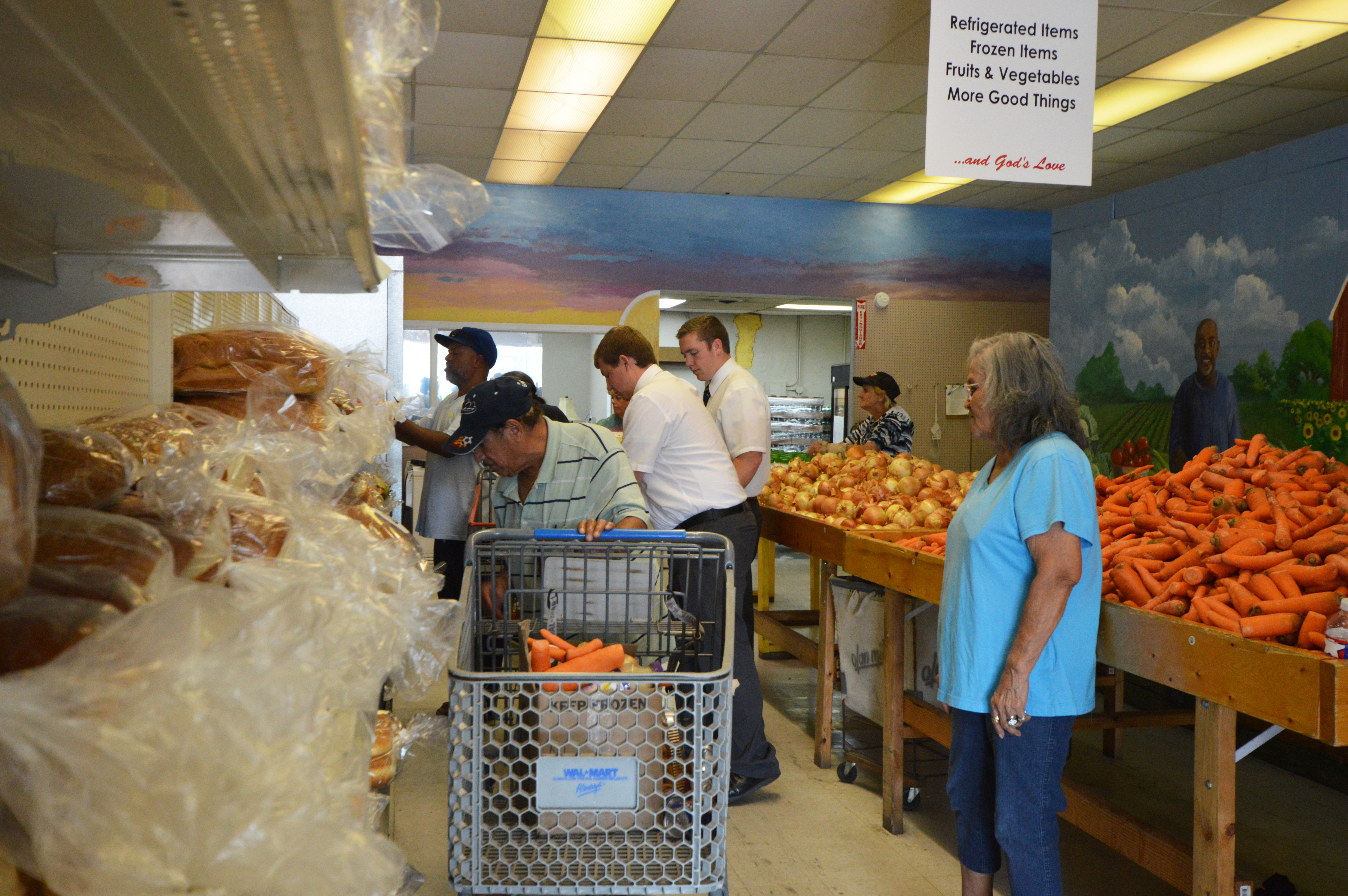 This post is the first in a series highlighting the Community Partner Program (CPP). CPP helps connect Texas families and children to benefits to help them get back on their feet during difficult times. The Texas Hunger Initiative's 12 regional offices help to recruit and support a wide range of nonprofit, faith-based, local and statewide community groups to become Community Partners, which provide individuals with the technology and know-how to access YourTexasBenefits.com to apply for state benefits. Community Partners are making a difference, and we are proud to feature some of them here.
Shepherd's Heart, a food pantry in Waco focused on serving neighborhoods in North and East Waco, began with a simple goal. "The thing that we started with is feeding people, and I think we've gotten good at that," Robert Gager, founder and director of Shepherd's Heart, said.
Today, the food pantry has become one of the largest food pantries in a 22-county area served by the Capital Area Food Bank in Austin. Shepherd's Heart serves an average of 700 families each Thursday at its central location and delivers food weekly to 400 seniors who are homebound or disabled. Two resale shops help make the pantry sustainable. The clothing and household goods that are not donated are sold at discounted prices.
Along with food distribution, Shepherd's Heart has a social services arm, Noah's Heart, which seeks to help its clients in many ways, including applying for government assistance. Key to this work is YourTexasBenefits.com. As a Community Partner, Shepherd's Heart uses YourTexasBenefits.com to help interested individuals and families apply for benefits on site at its food pantry.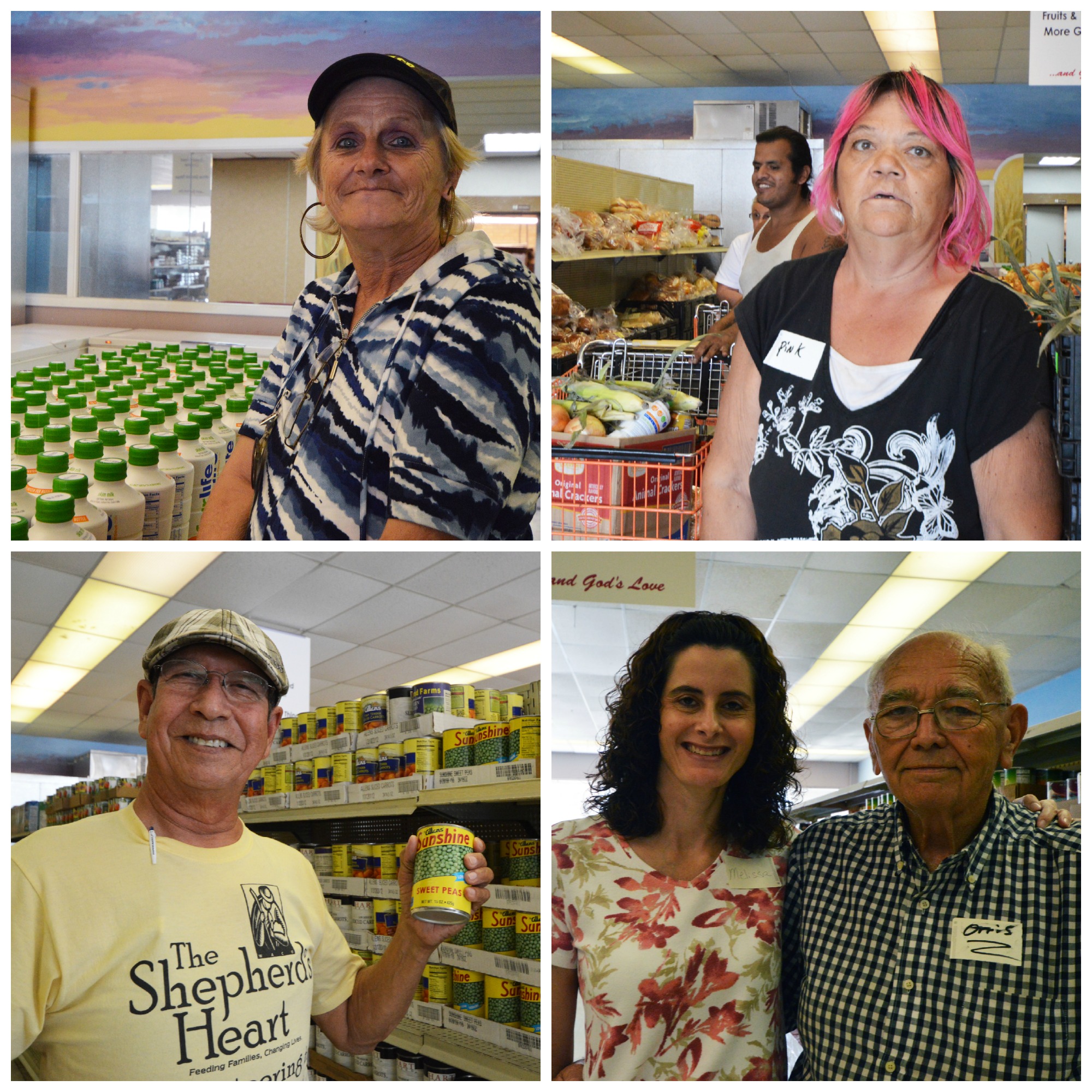 Shepherd's Heart also encourages other area food pantries and organizations that are helping the hungry to connect their clients to the Supplemental Nutrition Assistance Program (commonly known as SNAP), Gager explained. "Everybody's not going to have the capacity to have the staff, the computers or the space, to create a situation [to help people apply directly online]," he said. But organizations like these can use hard copies to get the application process started, he says, helping them through language barriers and other issues. "Then those individuals can bring their copy here, and we can key it in."
As part of its vision, Shepherd's Heart actively seeks to make an impact in the community by identifying needs and finding resources to meet those needs. Its latest project illustrates that vision at work.
Gager said that a study from Baylor University revealed that a significant portion of the Waco community was living in food deserts, places where it is difficult to buy affordable or high-quality fresh foods. Shepherd's Heart has partnered with Texas State Technical College to create an Aquaponics farm to provide fresh produce to those in need.
Aquaponics is a food production system that combines aquaculture (raising fish, crayfish, etc. in tanks) with hydroponics (cultivating plants in water). This method will allow for crops to be grown year round, with 10-14 harvests expected per year.
The project is just breaking ground, but Gager hopes that once it is established it will grow enough to feed around 2,000 people on a monthly basis. Half of the produce will be donated, and the other half will be sold at various price points to help make the project, and Shepherd's Heart as a whole, more sustainable.
Shepherd's Heart is an excellent example of how seamlessly YourTexasBenefits.com and the Community Partner Program can be integrated into the work an organization is already doing. Utilizing YourTexasBenefits.com quickly becomes a value-add for organizations. By serving as an access point for individuals to apply for and manage benefits online, Shepherd's Heart helps connect people to important community resources and takes the services the organization already offers one step further. "We're just connecting the dots for our clients," Gager said. As more and more organizations join the statewide Community Partner network, it is becoming easier and easier for these dots to come together.
Shepherd's Heart is an example of a Community Partner putting innovative solutions around hunger to work. To learn more about the organization, visit www.shepherdsheartpantry.org.
If your organization is not yet a Community Partner, but would like to be, click here to find contact information for your local Community Partner Program representative. You can also learn more about the program and process at www.texascommunitypartnerprogram.com.