In this blog post, public relations junior Lydia Spann (pictured below) reflects on her week in Washington, D.C., on the Hunger in America mission trip.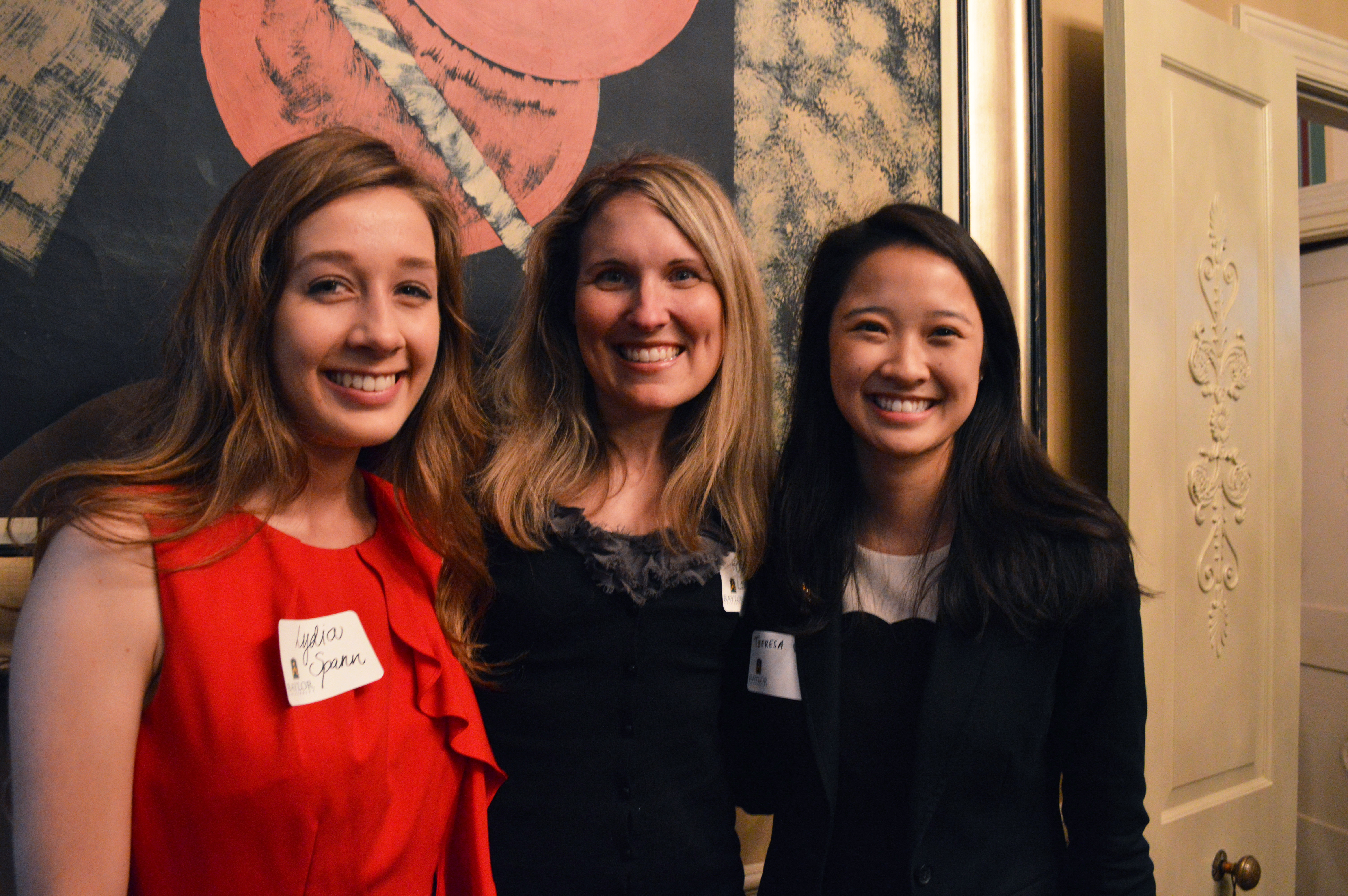 I live in Waco, Texas, where I encounter people who go hungry on a daily basis. For the past two years, I have worked as a reading tutor in local elementary schools and many of the kids I encounter are impacted by hunger. I have long been burdened by the desire to do something about it. I spent this past week in Washington, D.C., with a group of Baylor students to learn about the issue of hunger in America. Now, as I return home, I am bringing with me a deeper understanding of what is being done at the national level to address hunger, who is involved in the conversation, and a commission to use what I have learned to help the food-insecure who live right down the street from where I do.
Life in Washington, D.C., is fast paced and requires a lot of walking. My first lesson in D.C. was that high heels make this very painful. Secondly, I learned that flats are not a comfortable alternative. Aside from that, what I learned in D.C. was immeasurable. It is one thing to have a working knowledge of how the government operates and what efforts are being made to combat hunger in America, but another to see it firsthand and get a taste of the complexity of the work that is still to be done.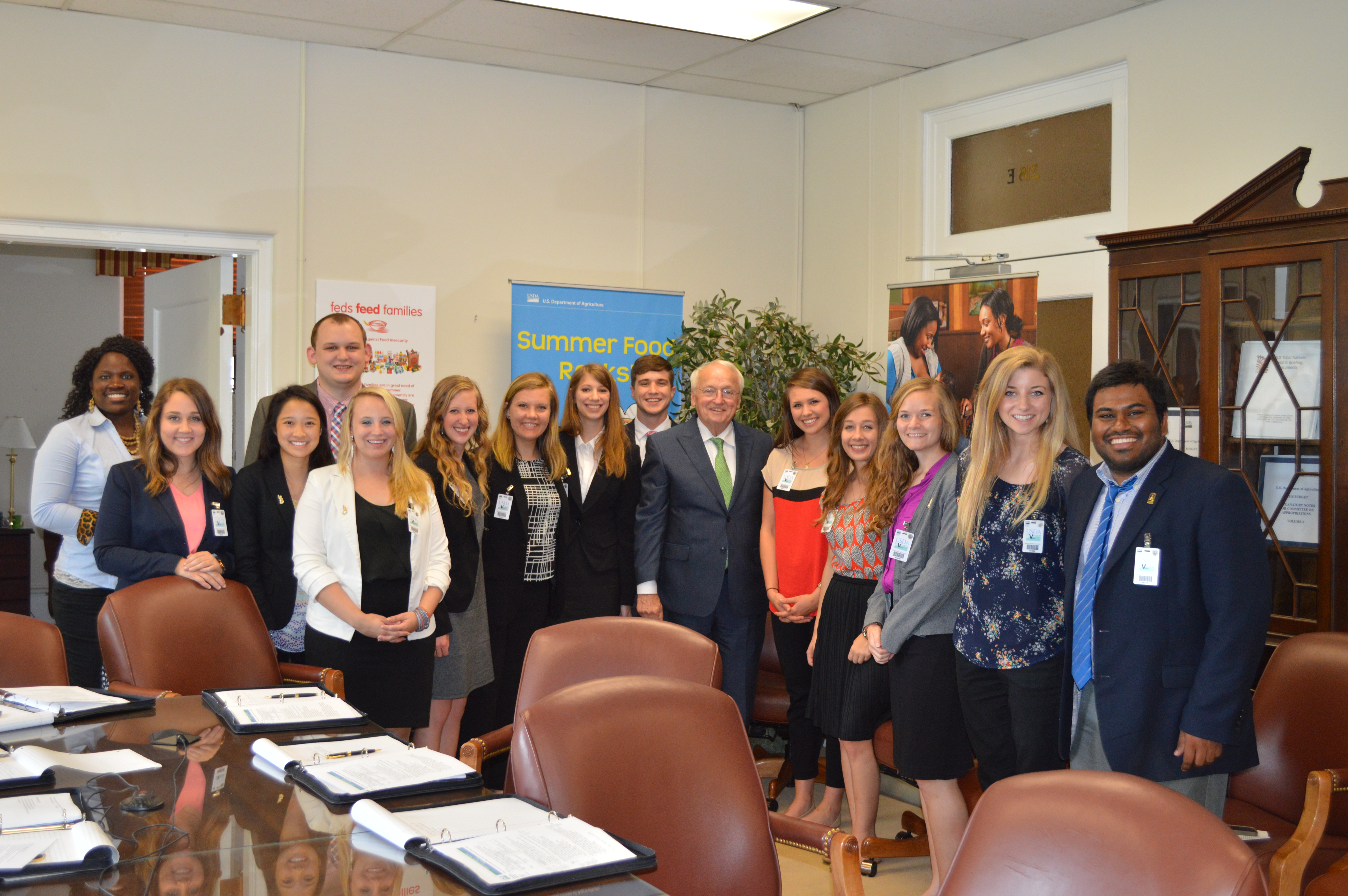 We spent time with several private and public organizations, like Share Our Strength and the United States Department of Agriculture, that are a part of the conversation surrounding hunger. I was encouraged to learn about the numerous efforts and resources being poured into this issue. However, I also came away from my experience with questions and frustrations, realizing that issues like hunger are complex. Finding an effective approach to solving them can be complex, too.
My generation has a tendency to be distrustful of government and the systems within which our society functions. Spending time in the nation's capital helped me understand that impactful decisions must be made with consideration of factors that are so in-depth that they cannot be taken at face value. We had the opportunity to meet with the staff of congressmen and senators and several officials who answer directly to the President. This humanized the political process for me. These politicians are people, too, and they have a lot on their plate. They are incredibly busy and have the responsibility of understanding all of the factors that go into the decisions they have to make, all while keeping the greater good of our nation in mind.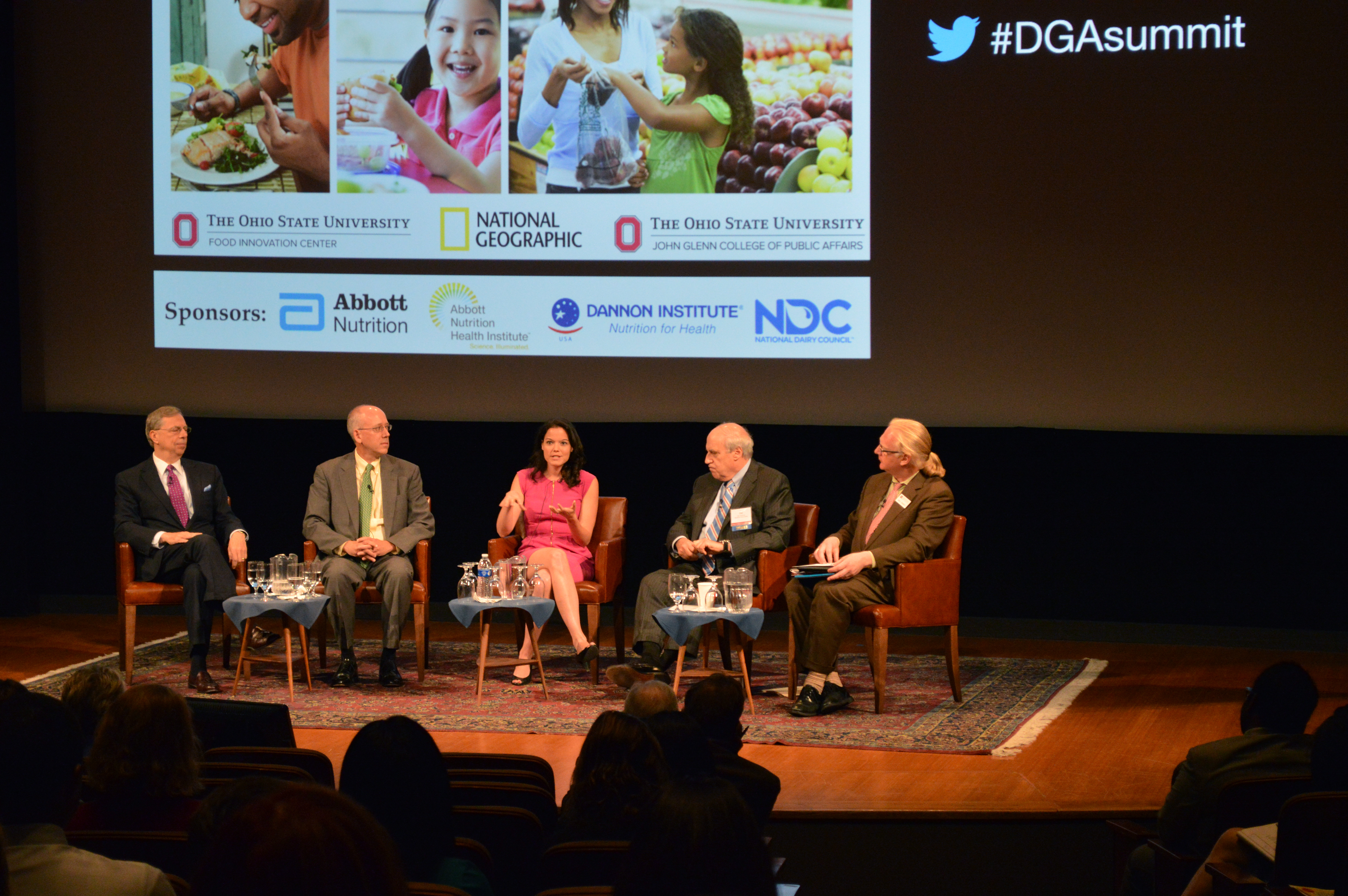 Seeing the limitations that come with this gave me an understanding of the necessity of partnerships in tackling substantial social issues. We met with several leaders of nonprofit organizations and attended the American Dietary Guidelines Summit at National Geographic, where we listened to panels of dietary experts discuss and suggest ways to foster a healthier society. The people we heard from were the specialists and innovators. I left wishing that all the representatives we met with the day before on Capitol Hill had the time and opportunity to listen to what the experts had to say. This is where innovative ideas are formulated and research is brought to the table to bring more effective solutions into play.
I am hopeful about what is being done to address hunger in the nation's capital. However, I am a big-picture person, and it is difficult for me to look at hunger without considering it as a symptom of a greater epidemic of poverty in our nation. When I think about poverty and the myriad of issues that stem from it, I am overwhelmed at the weight of wanting to solve it, wanting to do something for those who are trapped in it.
At the tail end of our trip, we spent some time meeting and working with homeless people in the area. Washington, D.C., is a striking illustration of the disparity that exists in the United States. In the same day, we toured the beautiful White House and then visited a park just blocks away, where countless homeless people stay. As we met them, what I heard in several of their stories was that their needs are greater than what the Sunday breakfast we were inviting them to could meet.
I think anyone would agree that it is not presumptuous of me to say that my public relations studies thus far have not quite cut it in preparing me to tackle the entire problem of poverty facing our nation. The interdisciplinary nature of our trip was my consolation. The students alongside me were from a variety of backgrounds and majors. I was surrounded by future social workers, politicians and doctors. Our discussions and conversations after learning together made me realize that large-scale issues take a wide array of skills to tackle, and, luckily, there are a wide variety of people who want to tackle them.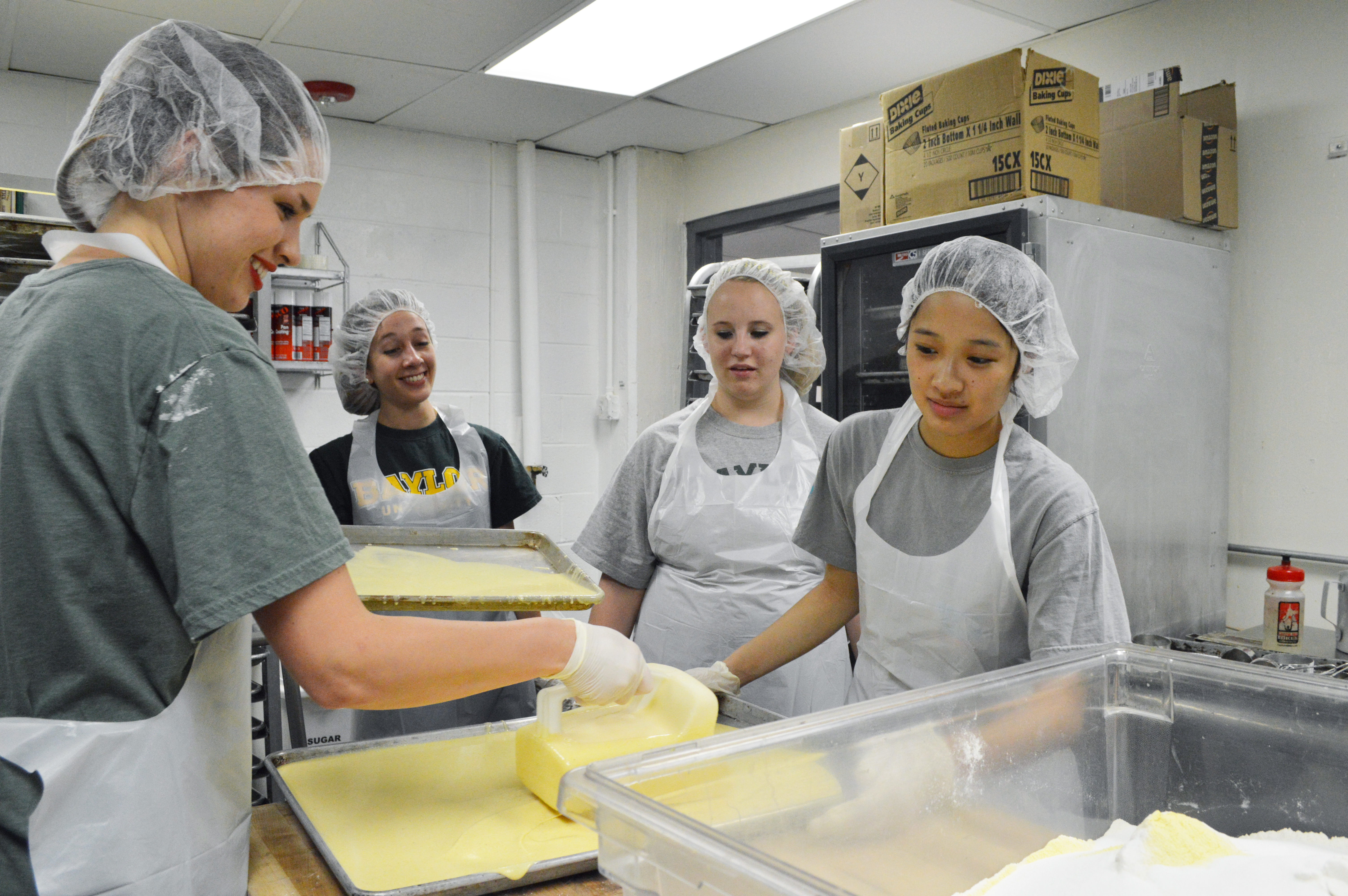 My burden for the poverty in this nation left me full of questions. What is my role in all of this? What skills do I have to offer to be a part of ending hunger in America? What issue or issues, specifically, like hunger, can I dedicate my time and work to in order to make a difference?
Many of those working for organizations in D.C. who presented to us were just a few years older than I am. Yes, it made me wonder for a second what I am doing with my life when 25-year-olds are staffers in the offices of congressmen, seemingly running the country. But I was there. I am learning. I am engaged. This past week has been an eye-opening experience. Now I am left with a commission: we were given an exceptional opportunity to go and learn about the efforts behind combatting hunger in America and now, we are obligated to do something with that knowledge, whether it be around the issue of hunger or another issue or simply through a change in the way we live and what we believe.