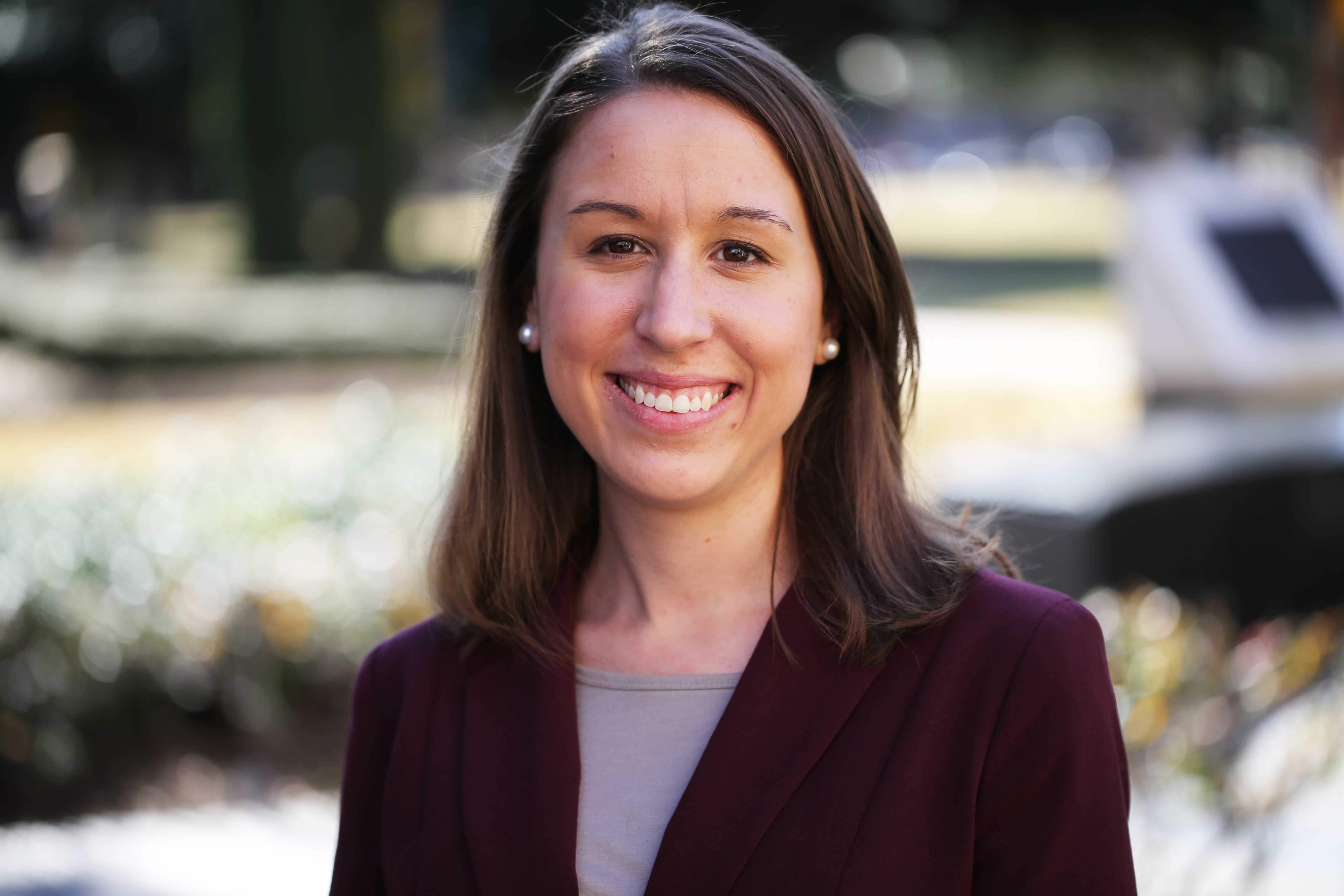 "I want to be passionate about what I'm doing every day, every moment of the day, whether that's work or time with family and friends."
The most effective workers are those who find what they're passionate about, pair that with their talents and work tirelessly to make their organization's vision become a reality. You would be hard-pressed to find a person that embodies those three characteristics more than Grace Norman.
For the past year, Norman has acted as Texas Hunger Initiative's No Kid Hungry Campaign Manager, serving mainly as a liaison between field staff working on child nutrition programs and THI's central office. She seeks to amplify what goes on in the field and serve staff well in any way possible. Before joining central office, Norman was in Lubbock working as a field staff member for nearly two years, making her a perfect candidate for her current position. Norman has nothing but encouraging words for field staff, and their work gets her excited about her job.
"Our field staff are incredible people, and they blow me away every day. That's what excites me," she said.
Very few people that have a vision for their life from a young age actually see that vision come to fruition, but Norman is an exception. She has always felt a calling to the public sector and was drawn to nonprofits and volunteer opportunities. With a dad who has a background in agriculture, Norman was interested in food systems, leading her to study agriculture at Texas A&M University followed by a master's degree in nonprofit management in state and local governments. Her knowledge of agriculture and food systems coupled with her desire to work in the public sector led her to apply for a job at THI.
"I was interested in how nonprofit organizations, government entities and public sector organizations work together for the common good," Norman said.
Norman speaks highly of the many mentors and role models she's had throughout her life and gives them credit for the person she is today. She considers herself a lifelong learner and has always seen the value in seeking wise council, whether it is from friends, family or professionals. Her constant pursuit of mentors and expert advice is just one example of how she continuously strives to be a better worker. Even during our short conversation she pointed out areas of her work upon which she would like to improve.
Anyone who has met Norman knows that she has a love for people, so it's no mystery why her favorite part of her job is interacting with the people she works with. Working in hunger and poverty issues is a huge bonus, but what drives her to do excellent work each day is a desire to serve her coworkers well and not let her team down.
When asked what she's passionate about, Norman simply responded, "I don't know, and I'm ok with that." While she is very passionate about her work, she doesn't want to find her identify in work. She's still searching for what her greatest passions are, and in the mean time, she's trusting in God to fill in the details.
"I was shown that if I just have faith in God's sovereign plan, then mine doesn't matter," she said.
Grace Norman is a relational, vision-driven person who empowers and encourages the people around her. Although nonprofit work can oftentimes be challenging or discouraging, she keeps a consistently positive attitude by asking herself "what can I smile about today?" She finds joy in big and little wins alike. Because of this positivity along with her love for people and strong work ethic, she will continue to work well and make an impact in the world of hunger for years to come.
By: Blair Bohm, Communications Intern, Texas Hunger Initiative