After reflecting on the national scale of the Hunger in America Trip that the Texas Hunger Initiative (THI) takes in May, Field Director Jared Gould, Director of Programs Doug McDurham and No Kid Hungry Campaign Manager Grace Norman decided that they wanted Baylor students to experience and understand hunger and poverty that exists in their own backyard—West Texas.
Over Spring Break, THI took six students on a tour of West Texas starting in San Angelo, then moving on to a colonia in El Paso and finally ending the trip in Lubbock.
"We wanted the students to walk away with a greater consciousness of hunger and poverty in their own state," Jared Gould said. "We will always have the poor, so how can we serve them?"
The students experienced food distribution through a partnership between a food bank and a congregation in an El Paso Colonia. They also worked in an urban garden and met with State Representative Drew Darby in San Angelo and Senator Charles Perry in Lubbock to talk about food insecurity.
To help the students process what they had seen and participated in while on the trip, the Hunger in Texas team took a mid-week hike up Guadalupe Peak—the tallest peak in Texas. The students were challenged to think about how the mountain tied in spiritually with the level of need and the systems being utilized to fulfill that need.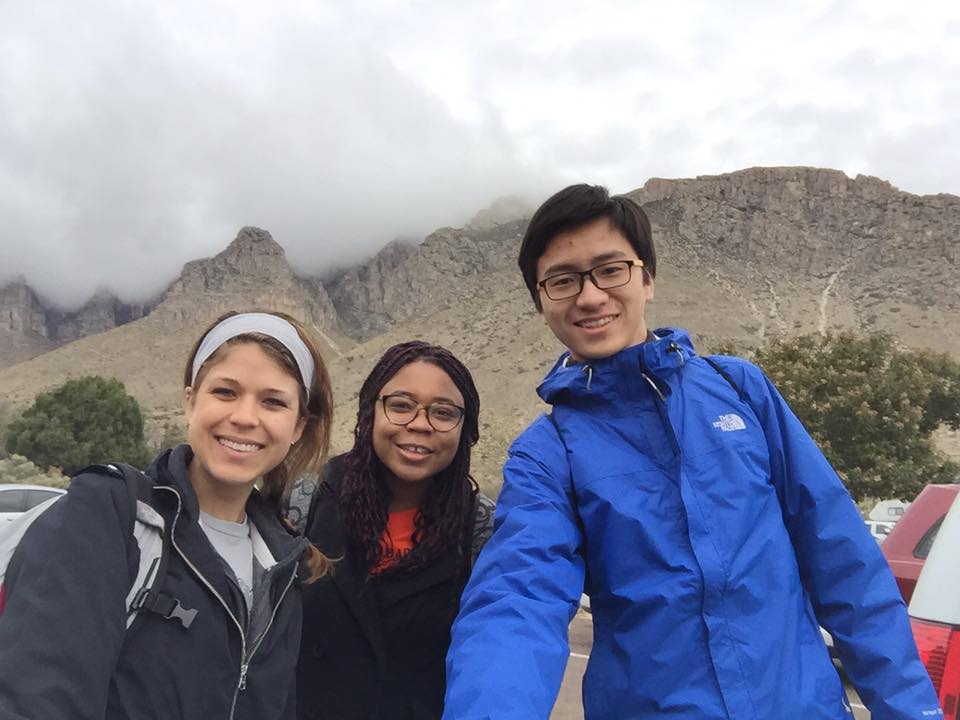 "I want to seek to live in a way where I share my privileges and power with others," Second year MSW student Christina Desert said. "How do I, as a person with privileges and power, decrease my power and privileges to include people? How do I, in my work and in my daily life, practice inclusivity by bringing people to the center, those who have been pushed to the margins?"
The six students that went on the trip had the chance to experience hunger and poverty in a new way. They now have the opportunity to take what they learned and build on it as well as bring it back to Baylor and their every day life.
You can learn more about THI's domestic mission trips through Baylor Missions on its website. Applications are currently closed, but Baylor University students can apply for 2017 trips this fall.
Story by: Madyson Russell, Communications Intern, Texas Hunger Initiative
Photos by: Hunger in Texas 2016 Team