"I want my energy and skills to go toward making the world a better place, creating equal opportunities for people and making sure they have things they deserve and should have."
-Christine Browder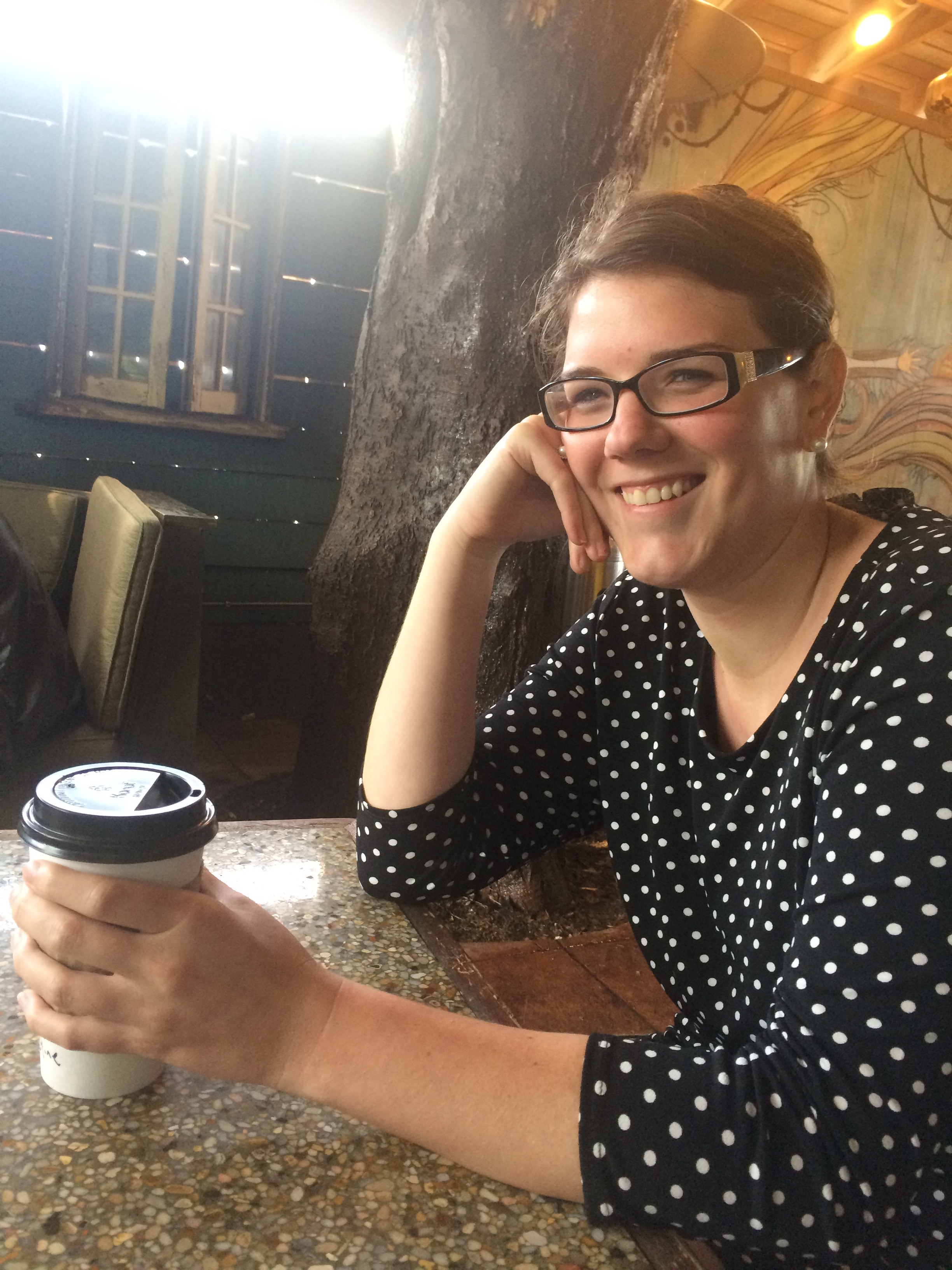 Christine Browder is a dedicated Texas Hunger Initiative (THI) veteran with a heart for connecting local organizations to work together for the good of their communities. When I sat down with her, I quickly found that it is nearly impossible to have a conversation with Christine without noticing the passion and drive she has for helping people. Her role as the director of strategic partnerships and government relations involves learning about organizations, finding out how THI can help them and connecting them to various other organizations.
"So often [local organizations] are all working in their own little silos, and they're all doing great work, but they don't know what the other's doing," Christine says.
Christine has always been a planner. She tells me that when she was 15 years old, she made a very detailed, ten-year plan that included where she would go to school, who her roommate would be, which organizations she would get involved in and her plans for after college.  I can tell that when Christine makes a plan, she sticks to it. Her goal was to major in social work at Baylor University, get a master's in social work from Baylor and get a master's in divinity from Truett Theological Seminary. Everything was going according to plan, but when she started at Truett, she found herself discontent. For the first time, she questioned whether this was what she wanted to do. Despite her doubts, she continued her master's at Truett, but THI director Jeremy Everett had different plans.
Christine always knew she wanted to work for either a nonprofit organization or a ministry in some capacity. When Jeremy offered her a full-time position, she knew THI was where she needed to be. She decided to take a break from Truett and began working for THI in 2012. "I didn't seek THI out. That fell in my lap, but I felt like it was definitely something I couldn't pass up and something I needed to listen to," Christine says.
Christine lights up when she talks about her work at THI. One of her favorite aspects of her job is being able to equip and empower people, and then sit back and watch how her support in their work impacts individual lives and communities as a whole. I got a better idea about her passion for helping people when she spoke about her childhood. As a young girl, she served people by going out of her way to include kids who were lonely or serving meals at a soup kitchen. Helping people brings her joy. While other kids dreamed of being firemen, astronauts and doctors, young Christine had dreams of becoming a social worker.
Christine considers her faith to be a driving factor for why she wants to work around social issues. She felt a calling to help people in need, and she's doing just that in her work at THI. Christine sees her job as more than just helping people, though. She wants to help others in a way that is well informed and empowering. She explains, "I want to create opportunities for families and communities to be able to use the resources that they have available to them to come up with solutions and figure out how to solve those problems and the issues that they identify and care about and want to change."
When she's not empowering people and impacting lives through her work at THI, Christine is probably traveling, cooking or spending time outdoors. She clearly values interpersonal relationships and enjoys spending quality time with close friends and family. Hiking, water skiing and playing sports are just a few activities she mentions that take up her time outside of work. Additionally, cooking meals for friends brings her joy, and she loves the challenge of experimenting with new recipes.
Christine is an example of a person who found a career that merges what she's good at and what she's passionate about, and now she's doing incredible work because of it. Her passion for helping others, her drive for getting work done and her vision for the future will continue to guide her toward empowering people and ending hunger.