How can Summer Meals sites keep kids engaged and participation numbers up throughout the summer months? Our latest blog series highlights unique activities that can be replicated at your Summer Meals site! We end our series by  featuring how a Summer Meals site in San Angelo is using a nearby community garden to engage kids and families.
________________________________________________________________________________________
Another summer has come to a close, and soon (if not already) students will head back to the classroom for another school year. To wrap up our summer series on engaging kids at Summer Meals sites, we have a fresh idea from San Angelo to share—something we think could help get kids excited about healthy food both during the summer and year-round!
At a Summer Meals site on the grounds of historic Fort Concho, an on-site community garden is helping kids learn where produce comes from and provides families with fresh vegetables and herbs through an adopt-a-plot program.
The garden was initially created several years ago by the Texas Hunger Initiative (THI) – San Angelo regional office. Fifteen raised garden beds were built, along with a drip irrigation system. Unfortunately, a drought and lack of volunteers led to difficulties maintaining the garden.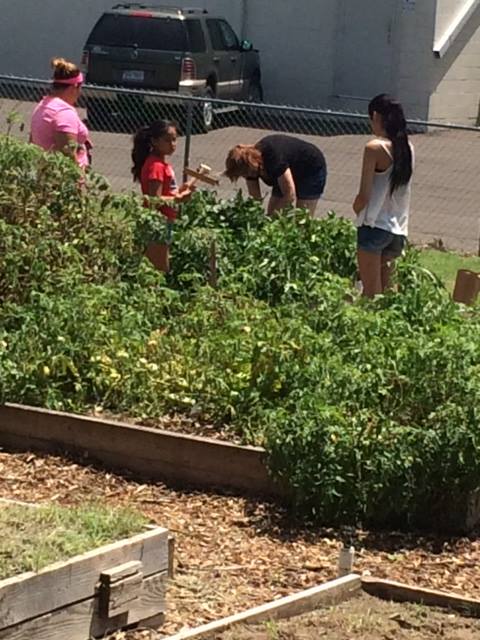 But that all changed this spring with the help of Cindy Tschudi, a nurse at San Angelo Community Medical Center, who spearheaded the revitalization of the community garden. Tschudi, who was pursuing a master's degree in public health, contacted the THI – San Angelo regional office in search of a community project she could take on as part of her public health practicum.
Tschudi worked alongside her husband, a student from Angelo State University, and the local Home Depot—which donated compost and supplies to create paths throughout the garden—to update the garden beds.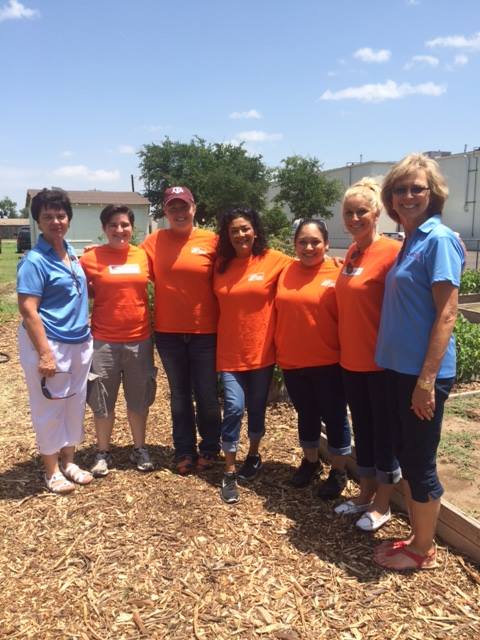 Hard work throughout the spring and beginning of the summer paid off the first week of July, when the community garden debuted at an open house event, held in conjunction with the Kids Eat FREE summer meals site.
At the event, kids had a chance to explore the garden. "They got a chance to connect where their food comes from—see what a tomato that ketchup is made from really looks like," Betty Teston, THI's child hunger outreach specialist in San Angelo, said. "I think the kids were really excited. We let each of them pick a tomato. A lot of them put their vegetables in little planter boxes donated by Home Depot. They were really proud to take them home."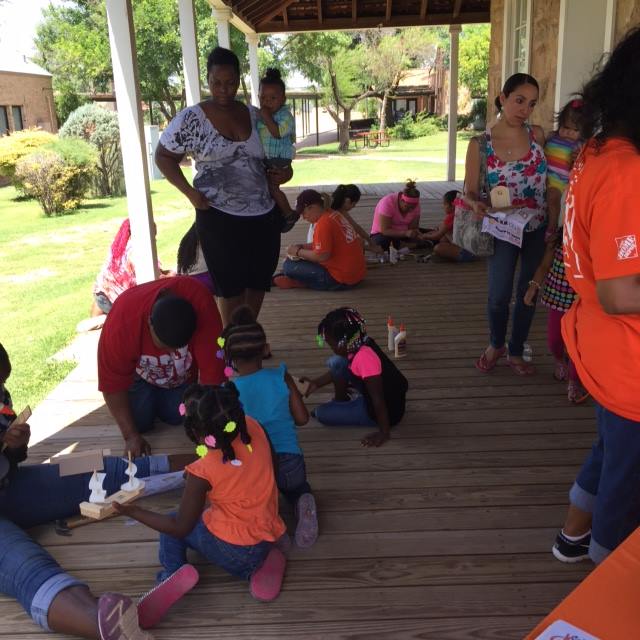 The open house event also engaged parents. Five families adopted plots that day to grow produce, with plants and seeds also donated by Home Depot. "Home Depot has been very supportive—a community group that really wanted to help our endeavors and get the community garden going," Teston said.
This summer, along with tomatoes, cantaloupes, green peppers, jalapeños, corn, basil and rosemary were grown in the community garden.
Teston hopes this project is something that can be continued next summer. In the meantime, there is potential for the community garden to be used for student engagement during the school year, as it is located close to Fort Concho Elementary School, part of San Angelo ISD. Along with families, teachers can also adopt a plot and incorporate gardening into their class activities.
This garden is just getting started, but we're excited to see it—and engagement around it—continue to grow!
If you want to learn how you can use a community garden in your neighborhood to teach children and families about healthy, fresh food, contact Betty_Teston@baylor.edu.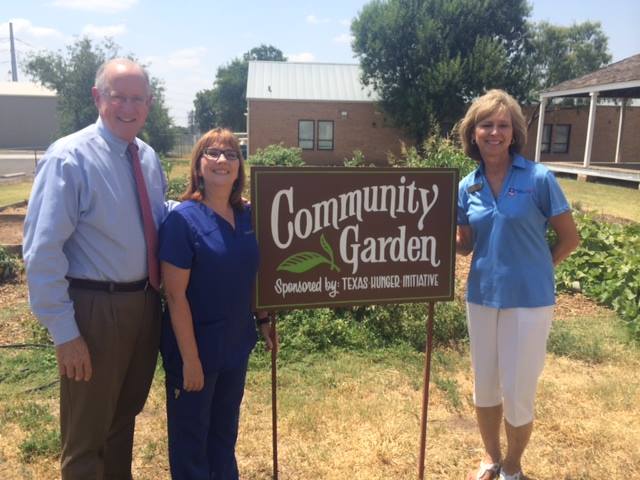 Post by: Ashley Yeaman, Social Media & Communications Specialist, Texas Hunger Initiative
Photos by: Betty Teston, Child Hunger Outreach Specialist, Texas Hunger Initiative – San Angelo Regional Office