THI is made up of a special group of people. We have gardeners, knitters, parents, cooks, and more—all on our staff and all passionate about ending hunger and poverty. Through our blog and in your communities you've hopefully gotten to see the work they do, but we also want to tell you more about why they do it. So, periodically we will highlight different THI staff members and offer a little more insight into the wonderful people that make up our organization.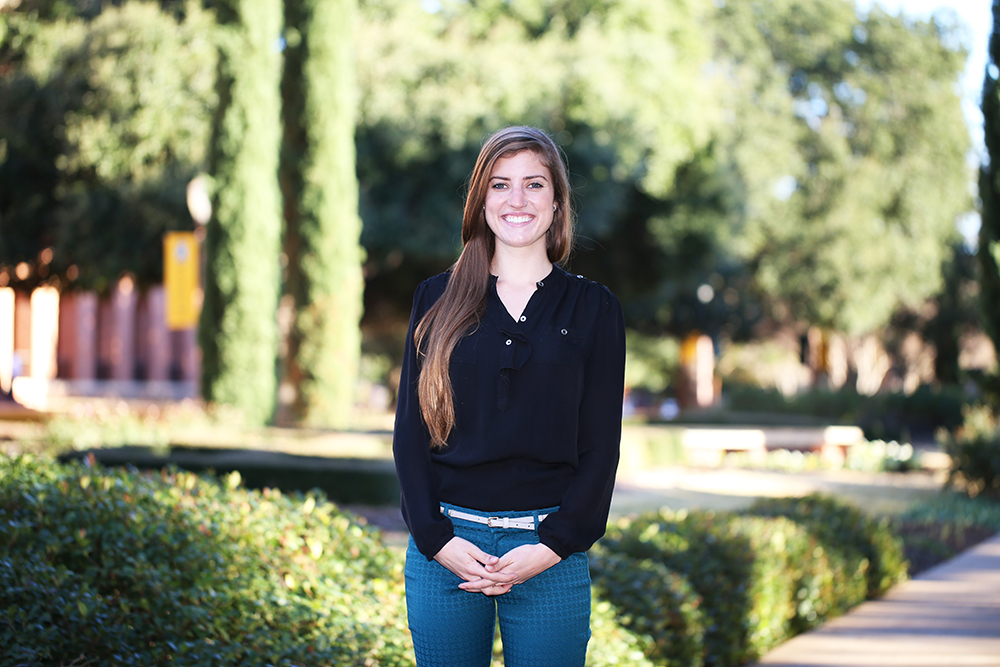 "It's about feeding kids, and it's about working with families, and about serving and bringing about justice to the families in Texas."
To get to know Taylor McKinney a little better, we are walking to Dichotomy, a coffee shop a few blocks away from our Central office, on a sunny Texas afternoon. Taylor greets the man we pass on the sidewalk, and they have a comfortable, smiling conversation. Her energy and intentionality in the interaction make me feel like she put a lot of effort into earning that friendship. As we start walking, we quickly learn that she loves her dog, Scout, and that she's pretty proud of a few things growing in her garden. She's quick to get down to business though, and, before we know it, she's planning out loud for our interview, saying that she's going to try to be transparent but admitting that her perfectionism might get in the way of that. And she lets us know that she'll probably make us shoot the video several times to make sure we get it right. Already, I can tell she is committed to her work and passionate about doing her job well.
Taylor is the THI's breakfast outreach specialist. This means she coordinates the organization's efforts to support and strengthen the School Breakfast Program in Texas and works with THI's 12 regional offices to provide them with the materials, data and training they need to help increase the number of students getting breakfast at school.
After getting to the coffee shop and ordering espresso, we find our corner and Taylor picks up where she left off. "I love that we're not self-centered," she says. And when she says "we," she means the organization as a whole. "It's not about Texas Hunger Initiative. It's not about me. It's not about the work we do. It's about feeding kids, and it's about working with families, and about serving and bringing about justice on behalf of the families in Texas."
Prior to coming to THI, Taylor worked as a social worker at a local elementary school. As she tells me about that work, she talks about "her kids" with a lot of respect, referring to them as small adults. She tells a story of commiserating with a little boy who hated math class and learning the boy doesn't have enough to eat. I hear how she wants to understand their stories and would do anything to provide support, food and friendship for them. She talks about walking the table aisles at lunch, army-general style, making sure the kids eat their meals. Listening to Taylor's reflection, it's obvious that she cares about the kids and was passionate about her work.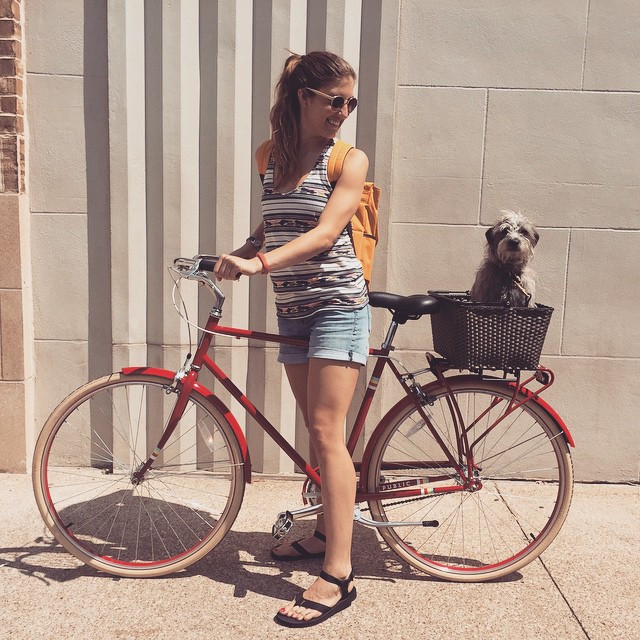 Taylor's passion for people and service is not limited to her work at THI. For Taylor, interaction with people from all walks of life and engagement with hunger relief extend beyond work life and into her personal world. CrossTies Ecumenical Church occupies her time during the week. The church includes the Gospel Café, which ministers by serving lunch three days a week to customers, even if they can't afford to pay for their meal. Commenting on her involvement, she says, "the whole purpose of the church is to be church." Taylor discusses her personal journey in learning to be open and vulnerable with the people in her life, realizing that this aspect is essential to building relationships, walking through life with people, and "being church."
As we discussed her current work at THI, Taylor mentioned the words efficiency and productivity more times that I could count. She is tirelessly working to do things right the first time and doesn't want to sit around talking about ideas when a plan is in place. Act. Do a lot of good in a short amount of time. This sentiment is ultimately guided by a desire to make an impact. She wants her time and her work to be meaningful, believes in what she does, and pours those emotions into a practical framework of efficiency.