How can Summer Meals sites keep kids engaged and participation numbers up throughout the summer months? Our latest blog series highlights unique activities that can be replicated at your Summer Meals site! This week, we feature La Vega Independent School District's (ISD's) Bookmobile—a mobile lending library that aims to keep students sharp during the summer.
________________________________________________________________________________________________________
This summer, La Vega ISD's Summer Meals sites are hoping to fuel not only bodies but also minds. So, district staff, faculty and other local organizations came together to donate more than a thousand books to help launch the Bookmobile, a refurbished van filled with books for all ages.
"I couldn't believe it when I walked down there [and saw the Bookmobile for the first time]," Lisa Seawright, La Vega ISD primary school principal said. "I hadn't seen all [the books] together… when I went down there I [thought], 'wow, this is a great community.'"
The Bookmobile will be lending books to any child or adult at each of La Vega's mobile meal sites on Thursdays, all summer long. Children who do not read over the summer can be in danger of losing months of reading progress and, unfortunately, that loss can have a cumulative effect. This problem is exactly what the Bookmobile is trying to combat in La Vega ISD. Providing children with an outlet for reading during the summer will help to increase reading competency instead of losing it.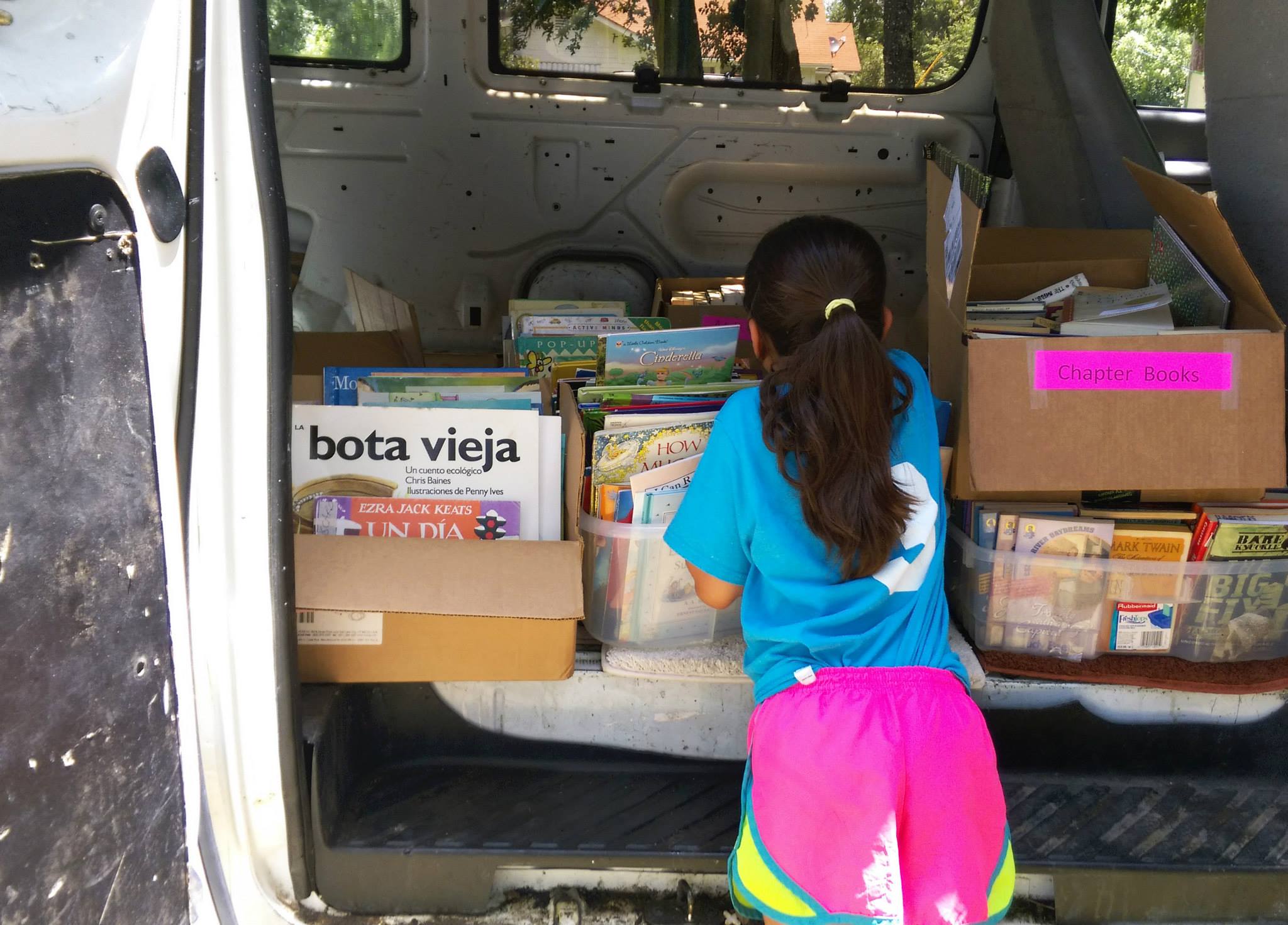 "We are committed to the mission of utilizing all resources to enable students to be productive citizens and lifelong learners," Seawright said.
Seawright will be driving the Bookmobile this summer, which will make four stops on Thursdays at sites serviced by La Vega ISD's Lunch Bus Express, a school bus that has been transformed to deliver free meals, prepared and packaged by La Vega ISD's childhood nutrition staff.
"We are looking to increase [number of meals served] by 200%," Dave Theil, La Vega ISD's director of food service and nutrition said. "I think it's going to be a growing process and it might take a year or two, but we are definitely looking to increase and we have set some lofty goals on how many kids we would like to feed on a daily basis."
Another goal of the Bookmobile, other than aiding in reading retention, is increasing interest and participation in the Lunch Bus Express and La Vega's Summer Meals program.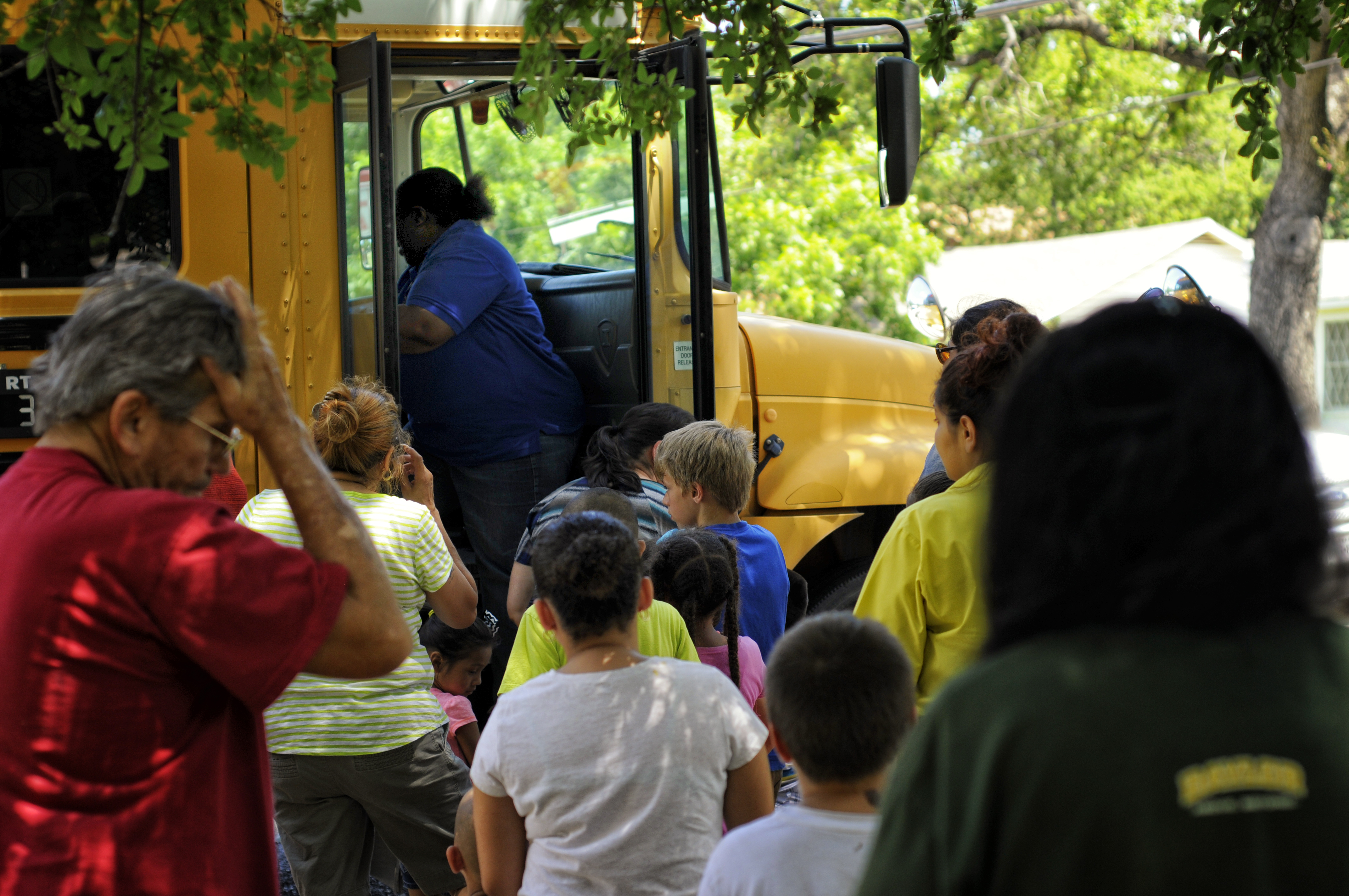 "I think the passion [to feed more kids] comes from during the school year, [when] we witness first hand a lot of students that go without food, especially on the weekend," Theil said.
Together, the Lunch Bus Express and Bookmobile will help students stay hunger-free throughout the summer and maintain what they've learned during the school year.
La Vega ISD plans to expand the Bookmobile program next summer. It will be assessing the students as they return to school in the fall to see if there is a noticeable difference in the reading retention for the students that participated in the program compared to those who did not.
"We are extremely excited about it and looking forward to analyzing it after the summer is over and seeing how we can improve it for next year," Seawright said.
If you'd like to learn more about the Bookmobile and how you could replicate a similar program at your Summer Meals site, contact Kelsey Miller, the child hunger outreach specialist in our Waco Regional office.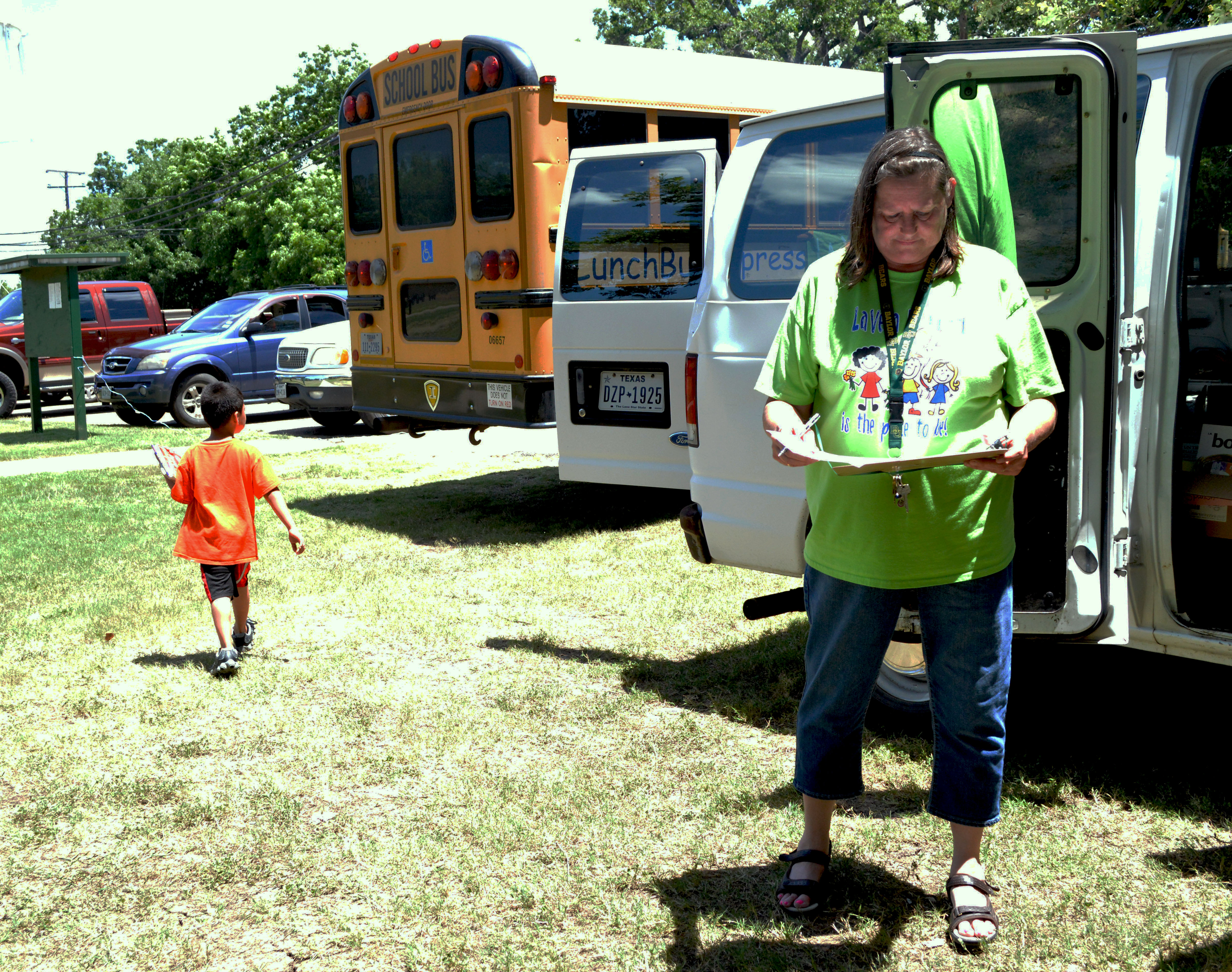 Post by: Madyson Russell, No Kid Hungry Communications Youth Ambassador, Texas Hunger Initiative
Cover photo by: Madyson Russell, No Kid Hungry Communications Youth Ambassador, Texas Hunger Initiative