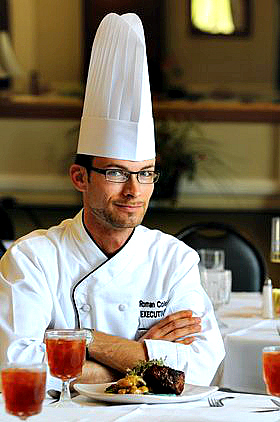 When we think of hunger, images of developing nations often come to mind—high numbers of deaths from starvation and children with distended bellies. But hunger is also rampant in America. It's just harder to see, an invisible epidemic. It manifests itself in many ways: the child whose focus wavers in class because he hasn't eaten all day, or the family who doesn't know where their next meal will come from, torn between buying groceries or paying the rent. Your friends, your coworkers and strangers you pass on the street could be experiencing hunger. But you wouldn't know it just by appearances.
Roman Coley Davis grew up struggling with hunger in rural Georgia, but you would never know it if you saw him today. At 27, he's a former combat veteran and graduate of Le Cordon Bleu, with a degree in classical French culinary arts. He has worked in one of Georgia's most celebrated fine dining establishments, Bacchanalia, as a chef lead, and he has served as a consultant for numerous restaurants. Today, Roman is a national chef advocate for Share Our Strength's No Kid Hungry campaign, participating in the Great American Bake Sale, Taste of the Nation events in multiple cities, Dine Outs and more. He is also a certified culinarian by the American Culinary Foundation.
But even with a sparkling culinary resume, Roman was quiet about his personal experience of struggling with hunger for years, he said, "too embarrassed to breathe a word of it to anybody."  While studying at Le Cordon Bleu in 2010, one of his chef instructors, Lori Flynn, encouraged him to apply for a Cutting Edge Scholarship to attend the Conference of Leaders. The event is hosted by Share Our Strength in Washington, D.C., and brings together leaders from the anti-hunger field, including corporate leaders, political leaders, chefs, local and national activists and more.
Roman won a scholarship and attended with Flynn, not knowing what to expect. During a plenary session, the speaker began talking about summer meals and summer feeding sites. They spoke about how cafeteria ladies, bus drivers and community leaders were taking meals to isolated local communities that were food deserts. They distributed these meals to make up for the lack of free breakfast and lunch received during the school year. It was a happy success story, but it triggered memories for Roman, and something in him broke.
"I just broke down in tears. I'm in the middle of this session, sitting in the front row, front and center, wearing a starched white chef coat, and cameras are all around us. And I just broke down," Roman said. "And that was when I first told my story."
Roman's story began in Douglas, Ga., where he lived with his mother, father and younger brother, Dusty, until he was in the first grade. His parents' relationship ended in divorce, and the family of four became a family of three, with Roman's mother struggling to make ends meet. Without a place to go after the divorce, the family moved in with Roman's grandmother in Denton, Ga. His grandmother survived off of a meager pension from her late husband, who had served in the Navy during the Korean War.
Roman's mother worked as much as she could at her job at Elixir Industries, a steel manufacturing plant in Douglas. "Any hours she could get she would work—overtime, nights, weekends, anything. But she realized rather quickly that it wasn't enough. We had lost everything [in the divorce]. We had moved counties. We had to change schools. And the money disappeared rather quickly, having to recuperate quickly, and support two children, clothing them, and the task of feeding us," Roman said.  They relied on federal food programs, including WIC and SNAP (then food stamps). But often, it wouldn't be enough.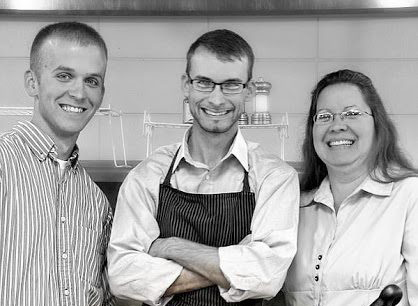 Roman's mother worked at her full-time job while also taking classes at the local community college. She also worked odd jobs trying to make ends meet, like picking peanuts from the vine for a local farmer, making a dollar or two a bushel.
Her children learned to be resourceful as well as they grew up, planting a garden to supplement what they purchased with food stamps. They would also hunt deer and hogs, and they raised chickens.
In the summer, they relied on a nearby summer feeding site to supplement the free breakfast and lunch they would receive at school, which helped some.
For the school year, Roman's mom counted on knowing that her two boys were getting breakfast and lunch at school. They qualified for free meals because they were below the poverty line. But frequently, they weren't receiving them, for the same reason many kids go without those meals today: the stigma of being poor.
"I was too embarrassed to walk past all the kids who had their fast food meals or breakfast from home to be the poor kid that went to the cafeteria to eat the free breakfast. I would be starving, but lunch would roll around, and it was the same song. Lunch would be even more crowded than breakfast, and I would often skip the meal rather than have to wait in line and be the poor kid who didn't have to pay. Our days began at 6:00 a.m. and ended when we got home around 4:30 p.m.," Roman said. "I would not have eaten a single bite of food unless it was something that a teacher had provided to the class. This went on from second grade through my high school years."
While the hunger didn't keep him from doing well in school, it did make focusing during class difficult. "There were times when my stomach would just be growling so much," Roman said. "That's all you could focus on. It would drown out the voice of the teacher almost. It was so overwhelming, a gnawing sensation—distraction doesn't do it justice."
Roman kept this feeling a secret from almost everyone. His friends and classmates sat next to him each day, not realizing he was hungry. "Obviously I wasn't dressed in designer clothes, the best of the best, like a lot of the popular kids were. I've got a crazy sense of humor though, and that took me a long way. But humor doesn't cover up hunger, and a smile can only hide hunger for so long," Roman said.
In high school, Roman found he could confide in his French teacher. "When he realized how dire the situation was, my teacher would bring an extra sandwich from home [for me]." Knowing that Roman would not have financial support from his family, his teacher encouraged him to look into the military. In 2004, he shipped out to basic training.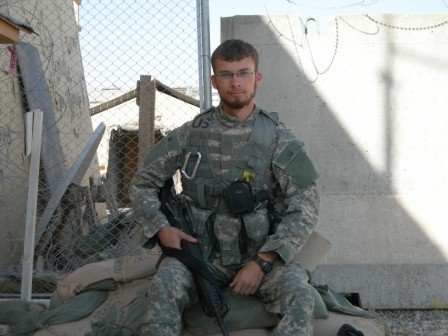 Roman served all over the world—Ireland, Germany, Turkey—but Afghanistan was his major combat deployment. He served as a counter-intelligence agent, specializing in foreign languages. He planned on getting a French degree when his term was up and becoming a French professor. But everything changed when he sustained injuries and contracted a food-borne illness while on duty. He was shipped back to the United States for treatment and began a long road to recovery.  He was diagnosed with post-traumatic stress disorder and a traumatic brain injury from the multiple blasts he was involved in. "I had to relearn how to talk, a lot of my motor skills, being able to walk and grab things. I had trouble knowing where I was. I even had trouble remembering how to get dressed."
While overcoming these challenges, Roman's injuries required him to be honorably discharged, and after his recovery, he couldn't see himself sitting in a traditional classroom at a university. So he found a new mission to pursue: culinary school. He was accepted, and soon discovered his talent and passion for cooking. He was taught under Chef Lori Flynn, who connected him with No Kid Hungry. "They heard my story, and I was approached and asked if I'd be willing share it. And I did. We published a series of articles online about the struggles I'd faced and how my life came full-circle, and how I traded my military beret for my chef's toque."
Today, Roman commits all of his time to the No Kid Hungry campaign. "I've been blessed with talents in the kitchen and with a voice that can be heard and that people pay attention to, and it took me awhile to realize it and recognize it, but I've been given the blessing of a story, a testimonial if you will. Maybe I can be the change I wish to see in the world, and maybe it happens just one person at a time. I think that's farther reaching than any million dollar [event] or fundraising dinner. It's the ability to really connect."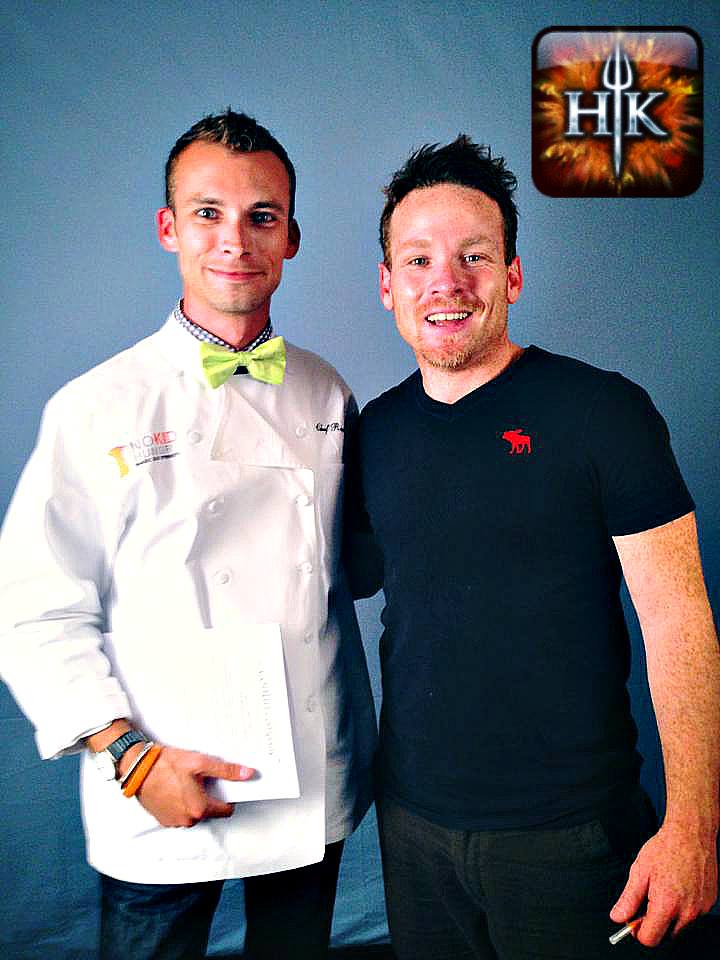 Exciting things are in store for Roman. He was recently contacted by a casting associate from "Hell's Kitchen," a popular reality TV show that puts chefs to the test in weekly competitions. It hasn't been revealed whether or not he will be in the cast for the upcoming season. But if he is chosen, Roman is well aware of the potential awareness it could bring to No Kid Hungry and hunger in America.
"I think that our problem [in solving hunger] is awareness and access to these kids. If I can take what was a negative and trying period of time in my family's life, and share that story to where it benefits others—if one kid is fed throughout his or her experience in school, and able to get a fresh start each day with a full stomach, throughout the summers and the academic semesters, and make their way through high school and college—if one kid is affected by me being able to share my story, then that's worth it all."
We highlight Roman's story as part of our four-week breakfast awareness campaign, TwEAT Your Breakfast. Every child deserves access to a nutritious start to the day. Though many schools are implementing innovative programs, barriers still exist. Raise awareness and #tweatyourbreakfast to @Texas_Hunger through Oct. 11. (See this blog for more information.)

Written by: Ashley Yeaman, Social Media & Communications Coordinator, The Texas Hunger Initiative
Photos courtesy of: Roman Coley Davis