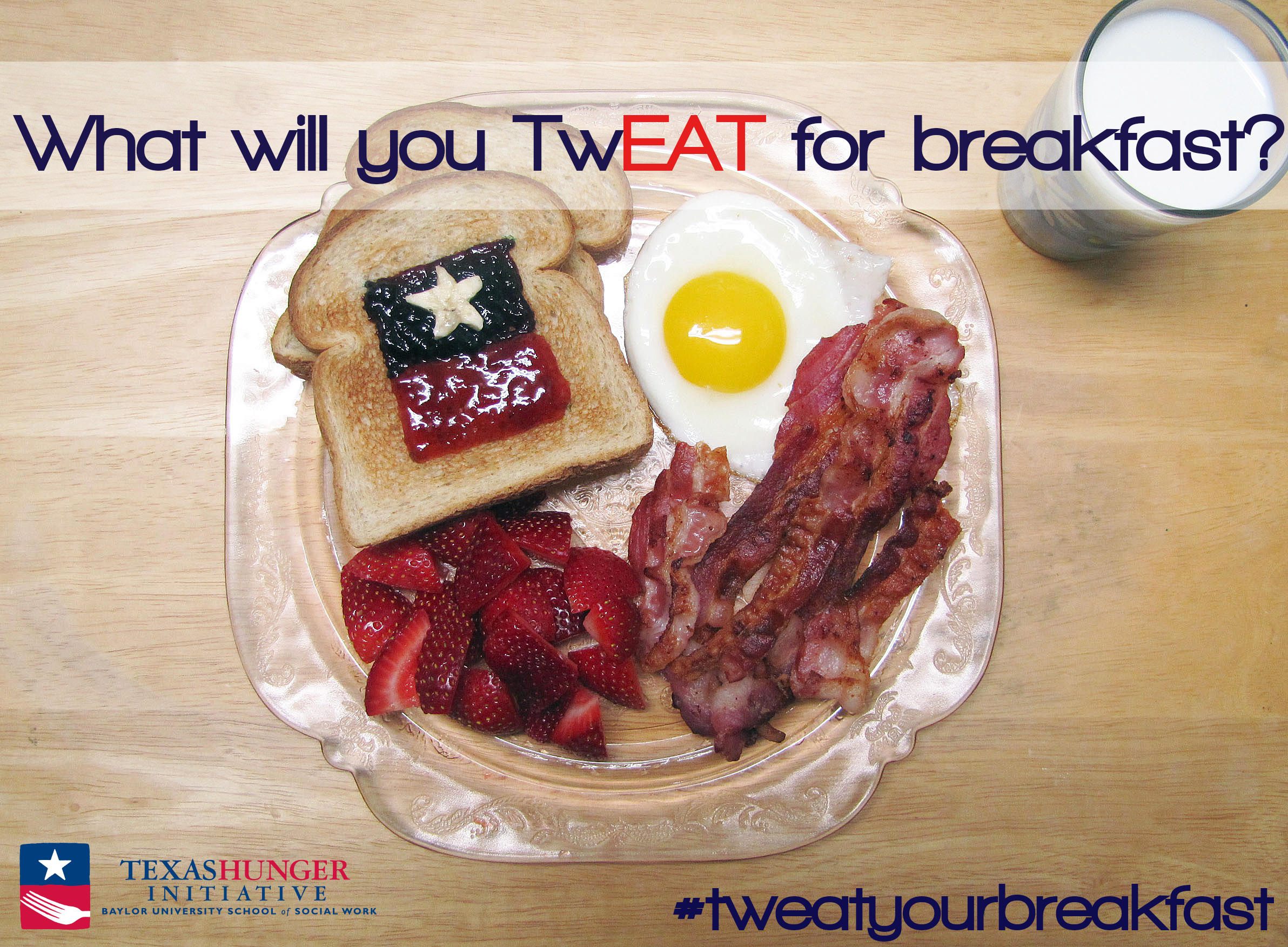 It's back-to-school time! Heading back to the classroom provides a routine for students and their parents, but it also marks the start of a busier schedule. Gone are the carefree days of summer—it's back to homework and school events, early mornings and late evenings.
While early mornings can be especially hectic, many of us realize the importance of fueling up with breakfast each day before heading out the door. Whether we choose to eat breakfast is up to us.
But many children don't have a choice.
In a recent national survey from Share Our Strength, more than 1,000 K-8 public school teachers expressed increasing concern about hunger in their classrooms. Seventy-three percent said they teach students who come to school hungry because there isn't enough food at home.
A teacher from Florida who took the survey pulled one of her students aside when she noticed his continuous lack of focus in class.
"He began to cry and told me he couldn't help it, he was just so hungry. It turns out the only meal he ate every day was his free lunch at school. His family couldn't afford breakfast or dinner."
In the 2010-2011 school year, more than 20 million students nationwide ate a free or reduced-price lunch at school, according to Share Our Strength.  But less than half of those students, 9.8 million, had a free or reduced-price breakfast.  In Texas, only 59.7 percent of students who ate lunch also had breakfast at school.
What accounts for the difference? There are many reasons, but research shows that one of the greatest barriers to School Breakfast participation is the stigma attached to the program. Eating breakfast at school is seen as something only the students in poverty do.
This is why alternative models to the traditional school breakfast program are so important, including the Universal Breakfast Program, Breakfast in the Classroom, and Grab n' Go Breakfast.  And these programs are proving to be a success.  In the 2012-2013, the number of students eating school breakfast daily jumped to 13.5 percent nationwide.
But it's still not enough. There are still millions of children in Texas and across the nation who are not starting their day with the needed nutrients. They are going throughout the school day lacking the energy and focus to tackle their studies, and it's hurting their academic achievement—the stepping stone, in many cases, to a better future.
Help us bring awareness to the importance of breakfast by participating in our TwEAT Your Breakfast Photo Contest from September 11 to October 11. We want to see what you're fueling up with in the mornings! Maybe it's a yogurt parfait on-the-go, a breakfast burrito at your favorite food truck, a leftover slice of cold pizza, or a gourmet meal. Whatever's on your plate, snap a photo and tweet it to us! (#tweatyourbreakfast @Texas_Hunger)
The contest runs for four weeks, and you can enter as many times as you want.  Four photos will be recognized each Friday (starting September 20) on our social media outlets, and of those, three photos will be specially recognized on our blog (with a mini-feature on each of our winners) at the end of the contest. But more importantly, you'll be helping bring awareness to the importance of making breakfast accessible to all students.
Stay tuned! Along with the photo contest, we'll be sharing breakfast facts on our social media outlets throughout the month, and posting blogs about access to breakfast for children each week.
Entering the contest is easy, and you can check out the full contest terms and conditions below. What will you TwEAT for breakfast?
Post and photo by: Ashley Yeaman, Social Media & Communications Coordinator, Texas Hunger Initiative
How to enter:
1.   Use Twitter to share a photo of what you're having for breakfast. (Let creativity rule!)
2.   Tag your post with the hashtag #tweatyourbreakfast and tweet to @Texas_Hunger.
3.   Follow the Texas Hunger Initiative on Twitter (@Texas_Hunger).
Entries will be judged on creativity by the Texas Hunger Initiative's communications team.  Four photos will be highlighted on our social media outlets each Friday. Of those photos highlighted, three will be chosen for special recognition on our blog at the end of the contest period.
TwEAT Your Breakfast Photo Contest Terms and Conditions
By entering the TwEAT Your Breakfast Photo Contest, participants agree to the Terms and Conditions listed below.
1.     The contest is open to any individual 13 years of age or older at the time of entry.
2.     The contest begins on September 11, 2013, and ends on October 11, 2013.
3.     Contestants may submit any number of photos, so long as each is different in nature and of their own composition.
4.     Entries must be viewable to the public and tagged with the contest hashtag (#tweatyourbreakfast). They must also be tweeted to (@Texas_Hunger).
5.     Contestants must be Texas Hunger Initiative Twitter (@Texas_Hunger) followers.
6.     Each week, four photos will be chosen to be highlighted on the Texas Hunger Initiative's social media outlets. After the contest ends, three photos will be chosen, which will be featured on the Texas Hunger Initiative's WordPress blog.
7.     The owners of the three photos chosen will be contacted via Twitter for a brief interview to accompany their winning photo on the blog.
8.     Winners agree to have his/her entry featured on www.texashunger.org and THI's other social media outlets (including but not limited to Twitter, Facebook & our WordPress blog) and used for either educational or promotional purposes in the future.
9.     Contest is not sponsored or associated with Twitter. Contestants agree to all Twitter terms of service.