We've all had awful cafeteria experiences during our childhood. Irving ISD located outside of Dallas, Texas, is changing this less-than-stellar reputation by revamping how they serve food to their students. More importantly, they address the growing issue of children coming to school hungry and recognize that a hungry child cannot learn.
March 4-8 was National School Breakfast Week. Of the more than 2.3 million Texas students who received a free or reduced-price lunch at school in 2011-2012, only 59.7% participated in the school breakfast program. Why is this gap occurring? Breakfast has proven to be incredibly beneficial in the classroom. It increases classroom participation and test scores and decreases the number of school nurse visits and tardiness, to name a few positives.
The day for the cafeteria staff at Irving ISD begins before many of us get out of bed. One particular morning, the Texas Hunger Initiative (THI) was observing a kindergarten class, and the whole process was incredibly seamless. Michael Rosenberger, director of Food and Nutrition for Irving ISD, informed us that this is possible due to the incredible logistical work that the entire staff puts into the program. The lens from which they craft their Breakfast in the Classroom program is designed to benefit the students the best way they can in order to promote a "community of learners."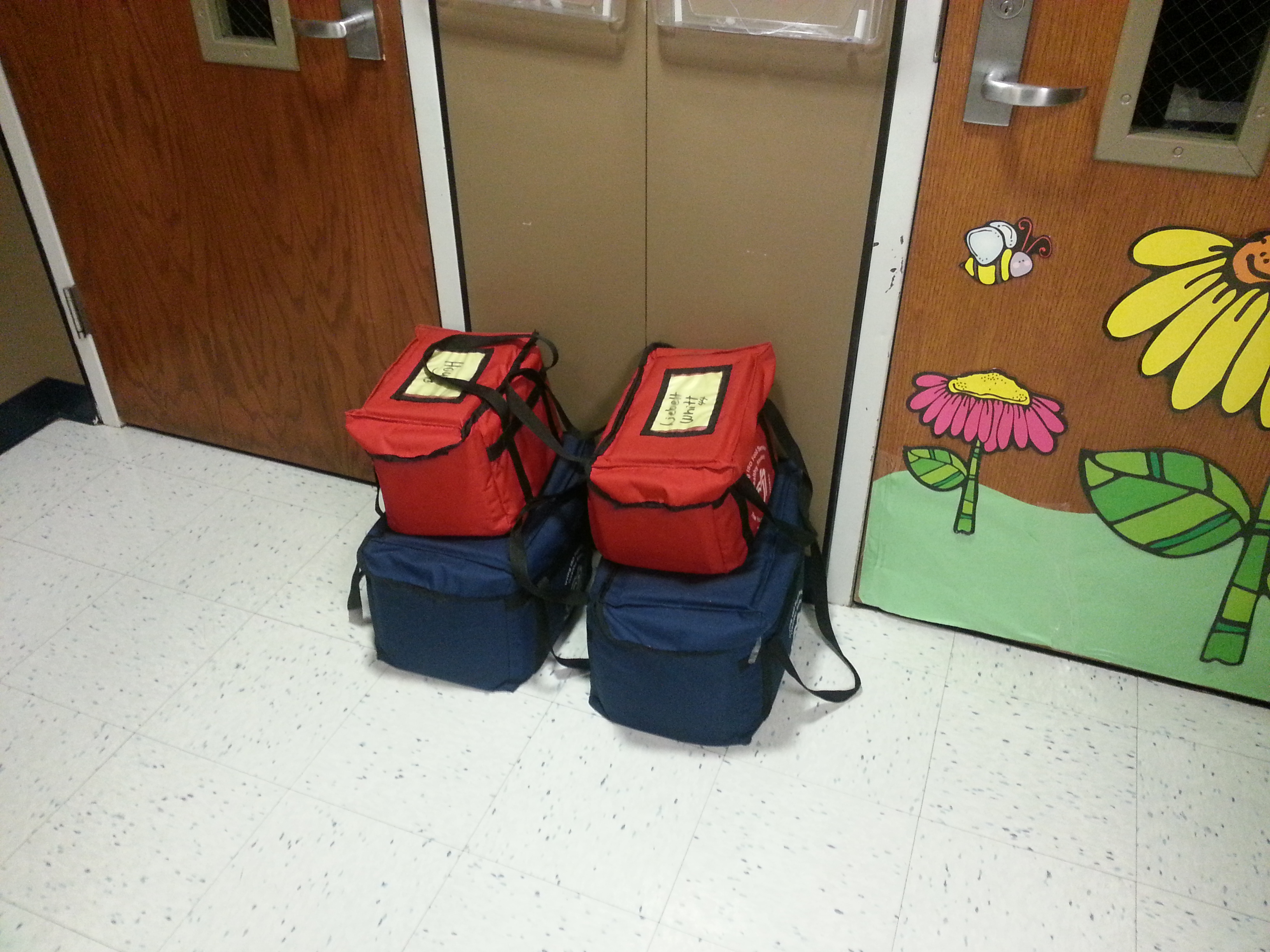 Amy Griesemer, a Cafeteria Supervisor for Irving ISD showed us a behind the scenes look into their school cafeteria where we were able to sample some lunch menu items. The salads were recently revamped to be as fresh and look as appealing as possible. As a result, they have seen an increase in children eating salads by over 400%. The kitchen was redesigned so that the students could see the food being prepared, making the process more interactive and educational. The food was nothing like I had ever eaten in a school cafeteria; it was tasty, balanced and healthy.
School cafeteria guidelines have changed to include new nutritional requirements. Students are now required to consume higher quantities of fruits and vegetables in their diet. However, many school administrators feel that although schools should do their best to make fresh fruits and vegetables available, offering food students don't want to eat results in more food thrown away. THI believes the solution requires a two-fold approach. The choices students make at home ultimately influence the choices they make in the cafeteria. On our visit we were pleased to see that a vast majority of the kids were eating all of the food on their plate. Another issue is that some schools simply don't have the capacity to store additional fruits and vegetables in their cafeteria. Schools that were built decades ago have limited freezer and refrigeration space and little room for expansion.
Texas has one of the highest child poverty rates in the nation, one in four children in Texas are going hungry each day. Unfortunately for some, school is the only guaranteed meal these children receive during the week. In the Dallas ISD area, children were coming to school literally starving after weekends. On Monday mornings they would eat as much as they could…so much they would throw up. "Throw-up Mondays" became a term tossed around the school's administration.
We can't go on like this. The first step in solving a problem is recognizing that there is one. Irving ISD didn't need to reinvent the wheel; instead, they used resources already in place to help solve a growing problem. We can learn from their example and by doing so help to reduce the number of hungry kids we have in our school district.
Written by Tariq Thowfeek
Public Affairs & Communications Specialist
Texas Hunger Initiative
Resources
Texas School Breakfast Report Card 2012