Posted by Mia Moody-Ramirez in : Uncategorized , add a comment
By Grace Casper, JOU/FDM Spring 2021 Student           
Susan Duty, Grace Valentine and Lauren Kinney want you to find your best self and have published books to help you do that.
Duty published "Consider the Damn Lily" in 2018. A Film & Digital Media major and now a teacher, Duty said she's "loved writing ever since first grade." She got caught up "in the wrong things" in high school and became a drug addict. "Through my sobriety, having a daughter and finding God again, I decided to go to Baylor. The book was made from a mass collection of writing … pulled from all sorts of places and then organized into a book," Duty said.
Duty, known for her quirky humor, added, "I was raised southern Baptist, so I was raised thinking that God loved people who wore nice sweaters and didn't do drugs." She realized part of the process of becoming sober was finding a higher power.
"Then I realized there are many people who think these two things are exclusive, the gutter and God," Duty said. She encourages people to share their truth with the world, whatever it may be. "It may be scary, but it's what we're created to do."
Senior Lecturer Cassy Burleson met Duty as a student, and they have remained friends. "From the first piece she wrote in that JOU/FDM 3372 class – a mesmerizing flash memoir – I knew Susan had the soul of a great writer."
Baylor 2018 graduate Grace Valentine has published two books through HarperCollins, the first titled, "Am I Enough?" in 2019, and then "Is It Just Me?" in 2021, despite the pandemic — "or maybe because of it," she joked. In her video to Burleson's Advanced Public Relations class, Valentine said some students erroneously think professional life begins AFTER college, adding, "It all starts now! Don't let anyone stop you."
Burleson said Valentine's internship site in Advanced PR was at Harper Collins – marketing her own book. "I was a little worried about that, but it turned out OK," Burleson said.
Valentine, who was on a busy speaking circuit both before and after graduation in 2018 to university and church groups before COVID-19 hit, said reaching long-term goals requires small steps every day, not giving up, and realizing everything counts. When posting on her Instagram as an influencer, she said her first thought is: "Would someone feel comfortable sharing this on THEIR Instagram story?"
Valentine said not stopping at "no" — going back to argue her case time and again — was the secret to landing a big-name publisher. Her first book has now sold 40,000 copies – and her second book (released in 2021) already has sold "about 10,000 copies."
Baylor December 2020 Marketing graduate Lauren Kinney also published her book during the pandemic. Kinney said she wrote "Unshakeable" because her college experience didn't go the way she had hoped.
"I really felt afraid to be different. I felt like I was wearing this mask all the time and really … needed to conform to that pressure to be perfect," Kinney said.
Bob Goff's Dream Big Framework three-day workshop at the end of her freshman year inspired "a sense of excitement about writing my book." She published "Unshakable" her junior year – well before graduation – proving Valentine's admonition that one's career can begin while in college.
"I hope people learn they can take a pickaxe to their fear and start living in the freedom of who God has always created them to be," Kinney said.
Posted by Mia Moody-Ramirez in : Uncategorized , add a comment
Award-winning author Preston Lewis, '72, Baylor journalism, has been elected to the Texas Institute of Letters, which was established during the state's 1936 Centennial to celebrate Texas literature and to recognize distinctive literary achievement.  Lewis is one of 14 new members inducted in the class of 2021.
Lewis is the author of 36 western, historical and juvenile novels.  His historical novel "Blood of Texas" on the Texas Revolution received a Spur Award from Western Writers of America.  He also won a Spur for his "True West" article on the Battle of Yellowhouse Canyon.  His comic western "Bluster's Last Stand" on the Battle of Little Bighorn earned a Will Rogers Gold Medallion Award for written western humor, the first of his three Will Rogers Gold Medallions, including two for short stories.
Lewis is past president of Western Writers of America and the West Texas Historical Association, which has presented him three Elmer Kelton Awards for best creative works on West Texas.  In addition to his bachelor's degree in journalism from Baylor, he earned a master's degree in journalism from Ohio State University and a master's degree in history from Angelo State University.
Posted by Mia Moody-Ramirez in : Uncategorized , add a comment
By Joshua McSwain
Many of Baylor University's smaller departments took on more responsibilities during the pandemic. Robbie Rogers, director of photography, had to adapt to the quickly changing campus environment.
"My two favorite words in photojournalism are intentional and intimate," Rogers said. "How are you intimate when you're 6 feet away from people? The faces and that intimacy of people being together are what brings the story together."
Rogers said that although the pandemic removed a level of intimacy from the photos, his photography team was still responsible to produce the same amount of content, if not more. Alongside COVID-19 restrictions, large events such as the Final Four were not accessible to Baylor photographers.
"Typically, any other year, we would have been in Indianapolis," Rogers said. "This year, we didn't only because access has been so restricted."
However, these restrictions were also imposed on Baylor's own turf. In a normal year, Rogers extensively covered individual athletes and had field access to each game, but was denied access numerous times this year.
"While I had field access, we didn't go onto the field at all," Rogers said. "No contact with student athletes. As a matter of fact, if the ball were to touch us, they would take them out of play. It was difficult to see the team going out on the field, and I couldn't do the same."
With the position of being the director of photography, Rogers is tasked with being the "eyes" of the university and to show how COVID-19 is being dealt with around campus. Early in the school year, Rogers said most of his work revolved around showing what 6 feet looks like, utilizing different creative outlets to convey these themes including multiple photoshoots with Baylor President Linda Livingstone.
However, according to Rogers, the commentary has slowly changed at the university. Early in the pandemic, any photo where a student was mask-less without social distancing could not be used.
"If you went back to six or eight months ago and watched social media of somebody without a mask on, you'd see an outcry," Rogers said. "I don't think we're relaxing things because that wouldn't be fair, but I think the commentary has changed."
Regarding normalcy, when asked about what he looks forward to the most, he said the people.
"I'm absolutely a believer in science and I'm a supporter of wearing masks," Rogers said. "But there's something to capture about that physical intimacy and emotion. Seeing people close again, physical touch, contact, and to document that because that's part of who we are. We need that contact."
Though the year had so many ups and downs, Rogers said he is optimistic for Baylor Photography in the years to come.
"We truly are looking at reinventing everything again," Rogers said. "It might be next spring, or it might even be another year from now, but when that time does come, we want to see it all from that new perspective again."
Posted by Mia Moody-Ramirez in : Uncategorized , add a comment
By Mia Moody-Ramirez, Ph.D.
JPR&NM is excited to welcome Baylor communications alumna Sarah Dodd to the Journalism, Public Relations and New Media Advisory Board in the fall. Dodd is an expert public affairs strategist and award-winning former journalist.
Here's a look at what she has been doing since she graduated from Baylor University.
Spending more than a decade uncovering stories as a television news reporter, Dodd has been around the world interviewing elected officials, four-star generals and corporate executives. In 2007, she started Dodd Communications, specializing in media strategy, crisis communications, public affairs and community relations.
As a journalist, Dodd covered local, state and national politics. She worked as a television anchor/reporter in Dallas for seven years, and during that time she broke some of the most significant stories in the city. Her investigative work led to one of the largest federal corruption investigations in the history of Dallas politics.
"I am very proud to be part of the Baylor alumni network," Dodd said. "I never imagined where my career would take me. The foundations my degree gave me prepared me for many professional career options."
Dodd also discussed the dramatic changes in the journalism industry over the past 25 years.
"Email was a new thing when I graduated," she said. "Facebook hadn't been invented yet. Social media has changed many things."
Dodd's long-term relationships with media, elected officials and community leaders give her a unique insider's advantage in developing unconventional strategies for public affairs and crisis communications issues.
Her advice to future journalists is to be prepared for any options at arise and to have an open mind.
"I started my career in journalism at 22," she said. "It is different from where I am at 47. Now, I have owned my own business. Be open to where the road may lead you."
Posted by Mia Moody-Ramirez in : Uncategorized , add a comment
By David McHam
Editorial
In the 1960s and '70s, more people from Baylor were working at United Press International than from any university. Ed DeLong was the first, and his success helped pave the way for other alumni to follow.
Our accomplishments were such that when we had the dedication of the Castellaw building in 1974, the head of UPI, H.L. Stevenson, was a speaker.
People worked at The Associated Press also. Dave Cheavens, the journalism chair, had been head of the AP bureau in Austin for a quarter century.
Ed DeLong lives in Australia now. Here's his account of how our connection with UPI started:
I had two Scripps Howard internships. The first, between my sophomore and junior years, was at the Houston Press where Ed Ray was managing editor. The second, the following summer, was at the Memphis Press Scimitar where Ed Ray had gone to again serve, as I recall, as managing editor. In any event, I left Memphis that summer with an offer of a job with Scripps Howard in Memphis upon my graduation. Meanwhile, back at Baylor, Dave Cheavens had approached me about going to work for the Associated Press. I thought my job future looked pretty settled, although I had some qualms about having heard that at AP it took forever to climb the corporate ladder.
Then came the Kennedy assassination.
(Note: Ed covered the assassination for The Lariat. The story won first place the next year in the Society of Journalism contests.)
Several months after the assassination, SDX held a meeting in Fort Worth, where UPI Southwest Division News Editor John Fallon spoke about UPI's coverage of the assassination including the way Merriman Smith got the drop on everyone by grabbing the only phone in the presidential motorcade pool car and dictating all the way to the hospital while beating off efforts by his AP opposition to get the phone.
After the meeting, you took me up to meet Fallon and, out of the blue and completely to my surprise, said "Ed wants to go to work for UPI." Fallon invited me to come for a job interview in Dallas, which I did as quickly as I could, and he hired me on the spot. I started out with UPI in the Southwest Division headquarters in Dallas (DA), where word got around that I had covered the assassination for the Lariat.
I worked DA from June 1965 to February 1966, when I was promoted to be bureau manager (and bureau janitor) of the one-person UPI bureau in Lubbock (LU). Because it was easy for division headquarters in Dallas to take care of LU coverage in my absence, I was sent to UPI's bureau at the Manned Spacecraft Center south of Houston (LX) as part of the team assembled to cover Gemini spaceflights starting with Gemini 8 in March 1966.
Between Gemini 10 in July 1966 and the flight of Gemini 11 in September the manager of the LX bureau, Al Webb, was transferred to Saigon to cover the way. Nothing was said during the flight about who the next manager of LX might be, so just before we went home, I pulled aside UPI's senior person on the coverage team (probably the then Southwest Division news editor, Jeff Grigsby) and said I'd like to be considered for the job. I thought my request was a long shot, but to my surprise I was notified in October 1966 that the job was mine.
So, in a nutshell:
February or March 1965 – SDX meeting
June 1965 – Started UPI Dallas (DA, after its location)
February 1966 – Bureau Manager UPI Lubbock (LU, after its location)
October 1966 – Bureau Manager UPI Space Center (LX, for Lunar Exploration)
I made no secret that the training I got at Baylor prepared me for my rapid ascent from an unknown to a byline printed around the world, though I must acknowledge there was a lot of being the right place at the right time and seizing opportunities as they were presented to me. Not long after I was made manager at LX, I met UPI Editor HL Stevenson and the two of us hit it off, with me being invited several times to stay at his house. I began lobbying Stevenson and others in UPI to have at least one other person who also had spaceflight expertise. My choice was Paul Harral, and UPI went along with it. Meanwhile, you were doing your own bridge building with UPI and before long there was an acknowledged "Baylor Mafia" at UPI.
As the song says, "Those were the days, my friend …."
After DeLong, these Baylor people worked at UPI:  Paul Harral, Preston Kirk, Tommy Miller, Larry Surratt, Ron Littlepage, Kay Brown, Tom Belden, Mike Kennedy, Kay Moore, Paul Parsons and Rowland Stiteler.
Note: Delong later covered the Pentagon for UPI and later was a vice president of UPI.  Others, after UPI, went on to careers mostly in newspapers and magazines.
Thanks to Dave Cheavens, these people worked at the AP: Bob Gassaway, Yvonne Baskin, Paul Parsons (after UPI) and Sharon Herbaugh.
Note: Gassaway was assigned to Vietnam during the war, and for a year, his was the daily byline summarizing the events in Vietnam.  Sharon Herbaugh died in 1993 in a helicopter crash in Pakistan, where she was the AP bureau chief.
Posted by Mia Moody-Ramirez in : Uncategorized , add a comment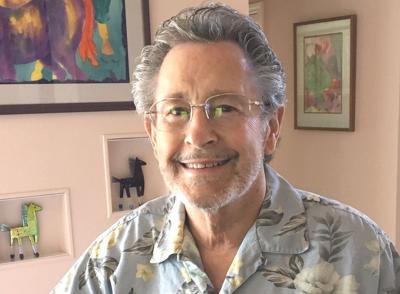 Editorial
At 6:05 p.m. on Thursday, April 4, 1968, Martin Luther King was assassinated in Memphis, Tennessee.
As darkness fell and anger swelled, all hell was about to break loose across the nation. Why would it be any different in Houston, then the seventh largest U.S. city?
I had joined United Press International right out of Baylor a mere 10 weeks earlier and was now entering the third hour of my 4 p.m.-to-midnight shift. Whether it was a "Bulletin" or a "Flash," five bells or 10 bells on the teletype machine that historic evening, I was smart enough to call my boss to strategize coverage. Fortunately, Bureau Chief Darrell Mack advised the newbie to "Stay put!" in our Houston Chronicle building office while he headed into the potentially volatile Fifth Ward with two friendly reporters from African American weeklies.
Whether it is karma, pure luck or coincidence, in my 50-plus years as a reporter, editor, PR-marketing. consultant, the most memorable protest I ever covered (or arranged) was a bra burning on South Main in Houston about 1970.
The severe maltreatment of journalists by law enforcement from coast to coast this past year raises the question of adequate training for frontline reporters. Not wartime correspondents, but domestic reporters covering civil unrest and protests. This link will give you a snapshot of the harshness – pummeling, gassing, arrests, cavity search, booking, etc. https://www.cnn.com/2021/04/18/us/daunte-wright-minnesota-shooting-sunday/index.html
Such confrontations between law enforcement and the media, including attacks on reporters by the protesters and political convention or rally attendees, is unconscionable and troubling and possibly avoidable. Surely this is a teachable moment for both law enforcement groups, newsrooms and journalism schools around the nation as the reporting profession works to regain its respect, as well as reinforce its integrity and its necessity in a free society.
Four years of constant verbal attacks by politicians and social media influencers has ingrained the "media as enemy" of the people — the same citizens who seem to forget that the exposure of wrongdoing and corruption by badge holders leads to change.
A letter and an apology are totally inadequate. In Minnesota, there was humiliation, injury, pain, suffering, interruption of productivity, racial profiling/bias and invasion of privacy!  Suspensions and firings of officers are in order as well as their arrests for assaults. The pursuit of monetary damages is justifiable.
The employers of assaulted journalists should not merely stick a "were-gritty" publicity feather in their pointy hats in the safety of their executive suites while the reporter/photographer works through personal recovery. Forceful litigation gets the attention of city leaders, police administrators and taxpayers who must foot the bill with hard dollars that could have been applied to community relations/policing and re-training. A painful le$$on is warranted, overdue and should be widely pursued to curtail such abuse.
Is it necessary to remind the heads of the news organizations that constitutional rights were violated? Journalists in the field, clearly distinguishable, with credentials, declaring their affiliation and purpose and not interfering otherwise in the protest cannot and should not be the target of blue aggression, or any other color of law enforcement uniform. That incident — and all the other preceding assaults on journalists covering rightful assemblies, peaceful OR violent protests, must be prosecuted.
Both law enforcement and public reaction to bona fide media and their coverage should be addressed by the employers with on-the-job training to prevent injuries and litigation. News organizations and journalism schools should consider adequate training on ways to protect those dedicated men and women deployed to events that can turn violent, even deadly, during a routine assignment.
Should such reporters be equipped with eye wash, body armor, helmets, speed dial connections to lawyers or merely instructed on techniques for building relationships with local law enforcement and military police well before critical events unfold? Do frontline reporters deserve hazard pay?
Perhaps, the nation's schools of journalism should consider an eye-opening course on preparing "frontline" reporters on how to work effectively in a hot zone. This would not be intended to alarm future reporters but to expose the realities of being sent to dangerous events on short notice.
It might include:
Advance introductions and friendly meetings with upper, middle and line law enforcement officials.
Obtaining or confirming proper press credentials.
How to firmly assert First Amendment, Open Meetings and Open Records rights.
Appropriate protective clothing and gear.
When to carry and display conspicuous I.D.
How/when to work from the edge of or the center of an unpredictable event.
Methods to avoid serious injury if attacked.
When to surrender equipment.
The fastest way to get first aid, legal assistance or distance from attackers.
Discussion of the latent physical and mental effects of covering such intense or violent headline-making events.
"Combat reporting" is no longer limited to revolutions, war zones and military actions. It has essentially come to the streets of our own nation. Being "on the scene" — planned or spontaneous — is not a Hemingwayesque adventure fraught with excitement, adrenaline and glory.
Covering protests, mob violence and even political gatherings requires a clear mindset, personal conviction and strategic and extensive preparation in these tumultuous times. No more, "Hey, Fred!" or "Hey, Louise! It's your turn to hit the streets and get the story!"
Preston F. Kirk, APR
Baylor '68
Posted by Mia Moody-Ramirez in : Uncategorized , add a comment
After two years of covering sports for the Lubbock Avalanche-Journal, Baylor Journalism, Public Relations & New Media alumna Alexis Cubit will soon join The State Newspaper in Columbia, South Carolina, where she will cover Clemson Athletics.
"Starting on June 1, I'll be covering Clemson athletics for The State newspaper, which is based in Columbia, South Carolina," she said.
Cubit is an alumna of the Baylor journalism, public relations and new media program. She started at the Lubbock Avalanche-Journal in 2019 and cover high school sports for Lone Star Varsity as well as Texas Tech women's basketball.
Before that, she was the sports editor of the Plainview Herald and has worked in Minnesota and California, her home state.
She graduated from Baylor University in 2014 with a degree in journalism and minor in film & digital media. While there, she cultivated my love for sports journalism.
"She was an outstanding leader who chartered the university's chapter of NABJ," Chair Mia Moody-Ramirez said. "She always loved sports writing. I am proud of her."
Posted by Mia Moody-Ramirez in : Uncategorized , add a comment
Flora (Lee) Peir, Baylor Journalism, Public Relations and New Media class of 2003, recently joined the "19th*," a newsroom focusing on gender, politics and policy, as its first news editor. In this role, she oversees daily general news and breaking stories as the newsroom expands.
The 19th* aims to empower women, particularly women of color and LGBTQ+ people. It provides information, resources aimed at offering equality to all participants in our democracy. The 19th* is an independent, nonprofit newsroom reporting on gender, politics and policy.
According to its website:
"The 19th Amendment remains unfinished business, a fact we acknowledge in our logo with an asterisk — a visible reminder of those who have been omitted from our democracy. The expansion of the franchise continues today, and The 19th aims to capture this ongoing American story."
The 19th is a nonprofit newsroom supported by a mix of membership, philanthropy and corporate underwriting. Individuals are able to join as allies, advocates, ambassadors and members to support their mission with a membership.
"Our goal is to empower particularly women, women of color and LGBTQ+ people — with the information, resources and community they need to be equal participants in our democracy," she said.
An Arlington, Texas, native, Peir is an 18-year veteran of The New York Times, where she worked as a copy editor across its various news departments and more recently helped put together the print newspaper and served as its liaison with the pressroom.
She lives in Queens with her husband and three children.
Link to the 19th* news: https://19thnews.org/2021/04/flora-peir-19th-news-editor/?fbclid=IwAR2QuabdrerZNvWeMctJmV6W58_DQa3gEpaaQyIf9YIcUT6wGuAQRo8z1-8
Posted by Mia Moody-Ramirez in : Uncategorized , add a comment
In his long career at Baylor University, both as a faculty member and as chair, Dr. Doug Ferdon's primary focus was on students. He mentored, nurtured, and empowered numerous generations of young journalists and public relations professionals. He stayed in touch. He made connections. He wrote untold letters of reference and recommendation.
Ferdon joined Baylor in 1982, as the Lariat adviser and later became a full-time faculty member, teaching Law & Ethics and History of Journalism. He also served as chair while teaching.
Since his retirement in 2014, Ferdon has continued as an adjunct instructor, although he said when he retired that he was going to "just read books and play golf." He didn't.
"When I began college in the 1960s, enrollment was doubling across the U.S. Baby Boomers, including women and minorities, were finding a college education part of their dreams. Teaching for 46 years – full-time and part-time – I saw the costs rise. If a scholarship in my name can help just a little, it would give me great pleasure," Ferdon said.
Ferdon is that kind of person—kind, forward-thinking and wise. He patiently built the JPRNM village while fostering harmony along the way.
How to Give:
Any donor wanting to support this fund should visit www.baylor.edu/give and in the Search Funds text box, type Dr. Doug Ferdon (or other specified fund) and his endowed scholarship fund for JPRNM will appear as an option to select for the giving form; then they'll complete the requested donor details and payment information selections for gift processing.
Posted by Mia Moody-Ramirez in : Uncategorized , add a comment
The Baylor Alumni Journalism/PR/New Media annual meeting, held April 16, as part of Baylor's 2021 Alumni Week, was a success. The event featured an update from the department Chair, Student Media Director Bruce Gietzen and an introduction of faculty and staff.
The event featured presentations by two special alums: Cody Soto and Melissa Wilson.
Cody Soto is a graduate student in the Baylor Department of Journalism, Public Relations & New Media. He is in his fourth year working for Baylor Athletics and first as the director of social media & digital engagement.
He runs the main athletics social media accounts (@BaylorAthletics) by managing the digital communications and marketing efforts of the department to share news and information, promote upcoming events, build the Baylor brand and interact with fans as they engage on social platforms.
Emmy Award-winning Melissa Wilson is an anchor for FOX 26 Morning News weekdays and a medical reporter for FOX 26. Melissa co-anchored FOX 26 News for ten years, as part of the longest running anchor team at FOX 26. A Texas native, Melissa received her Bachelor of Arts in Telecommunications from Baylor University.
She began her career as the evening anchor at KAUZ-TV in Wichita Falls and then went on to anchor at Florida's News Channel. Houston Woman Magazine named Melissa one of the "Top 50 Most Influential Women in Houston." American Women in Radio and Television nominated Melissa for "Personality of the Year." She has been honored with the prestigious "Gracie Award" and Lone Star Emmy Awards. The Fair Care Center of Houston named Melissa a "Living Legend."
Posted by Mia Moody-Ramirez in : Uncategorized , add a comment
The Academy for Leadership Development concluded its Academy Speaker Series for this semester with a session Thursday night led by Baylor graduate Derwin Graham who currently works on the ESPN Films production team for 30 for 30.
Graham, who graduated in 2015 with a B.A. in journalism, public relations, and new media and a film and digital media minor, most recently worked on the docuseries, "The Last Dance," which won an Emmy.
Graham spoke about what drove him to go to Baylor, citing his father as a major inspiration in his decision.
Posted by Mia Moody-Ramirez in : Uncategorized , add a comment
By Emily Guajardo
Focused on their area of journalistic and critical thinking expertise, three members of the Baylor Journalism, Public Relations and New Media department presented their research at this year's virtual Association for Education in Journalism and Mass Communication Midwinter Conference hosted by the Gaylord College of Journalism and Mass Communication at The University of Oklahoma.
Although normally held in Oklahoma , it was held virtually this year. Participants from the Baylor Department of Journalism, Public Relations & New Media were Drs. Alec Tefertiller, Chair Mia Moody-Ramirez and graduate student Emily Guajardo. The three were selected from hundreds of submissions, ultimately leading them to present their collaborative work and participate in panel presentations.
Working closely with other scholars, Dr. Mia Moody-Ramirez presented two papers within two categories including the Mass Communication and Society Division and the Commission on the Status of Women. Partnering with Dr. Dorothy M. Bland from The University of North Texas, Dr. Gheni N. Platenburg from Auburn University and Dr. Mira Lowe, University of Florida, their paper titled Still She rises: An analysis of memes and misinformation about Kamala Harris moving from U.S. Senator to Vice President touched on subjects pertaining to the media portrayal of Vice President Kamala Harris. Along with this paper, Dr. Mia Moody-Ramirez co-presented an article titled A case study of BBQ Becky- themed memes alongside Dr. Dorothy M. Bland from The University of North Texas and Dr. Hazel Cole from the University of West Georgia
Moody-Ramirez participated in the research panel presentation sponsored by the AEJMC Commission on the Status of Women. Titled, "Women rising in this political movement," Baylor journalism alumna Dr. Mimi Wiggins Perreault, served as moderator and Dr. Paro Pain served as discussant. Other presenters were George L. Daniels; Dorothy M. Bland, Gheni N. Platenburg; Mira Lowe; Indah Setiawati and Monique L. R. Luisi.
Presenting his research within the Entertainment Studies Interest Group division, Tefertiller explained the effects of entertainment and media in his article titled Am I addicted, or just binging? Towards a functional definition of extended television viewing.
Working closely with fellow scholar, Dr. Lindsey Maxwell from the University of Southern Mississippi, the team worked diligently to express new academic research and scholarship for the field. Along with this presentation, Tefertiller to moderated a panel session titled Publish without perishing: How to get the most out of research collaborations between grad students and faculty. Sponsored by the Southwest Education Council for Journalism and Mass Communication,  Tefertiller asked graduate students and professors to discuss the challenges of working alongside one another, as well as the opportunities that result from such partnerships.
Guajardo was invited to speak alongside her mentor, Moody-Ramirez. The two spoke about the benefits of working on articles for the purpose of publication as well as how to continue professional relationships post-graduate studies. The discussion was moderated by Tefertiller who also served as a panelist.
Other panelists were Lauren A. Auverset, University of Louisiana at Lafayette; Raluca Cozma, Kansas State University; Tracy Everbach, University of North Texas; Ryan Urban, Kansas State University; Lauren Horst, University of Louisiana at Lafayette; and T. Phillip Madison, University of Louisiana at Lafayette.
Guajardo also presented her line of research titled Corporate culture, EOR, Social media and corporate social policies: A content analysis looking into corporations' modern policies within the Media Management, Economics & Entrepreneurship Division. Her work focused on the nuances behind social media policies in the workplace and how those policies often contradict the workplace environment and culture.
All three presenters received high remarks on their work and plan to continue submitting to other conferences and publications this year.
Posted by Mia Moody-Ramirez in : Uncategorized , add a comment
Congratulations to the 2021 class of Hall of Fame honorees highlighted at the Baylor Line Foundation's 56th Annual Hall of Fame Festival. The 2021 honorees included three graduates of the Baylor Department of Journalism, Public Relations & New Media:
Outstanding Young Alumni Award
Shehan Jeyarajah ('16) serves as the college football editor and insider at Dave Campbell's Texas Football – affectionately referred to as the "Bible of Texas football" – where he has established himself as one of the state's leading authorities on college football.
Distinguished Alumni Award
Ella Wall Prichard ('63) has served on the Baylor Board of Regents, the Baylor Alumni Association board of directors, and as a member of the advisory boards of Truett Seminary; the Department of Journalism, Public Relations, and New Media; and the College of Arts and Sciences.
Distinguished Alumni Award
Michelle Andrews Smith ('90, MIJ '91) is the chief of staff and the principal spokesperson for the Federal Reserve Board in Washington, DC.